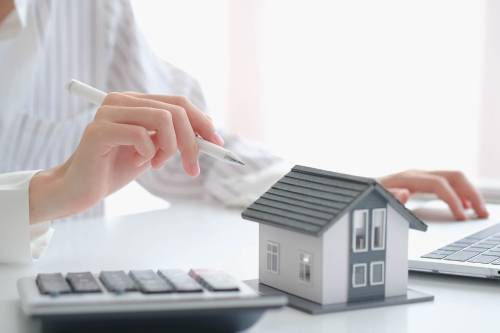 Owning a rental property is great, but it comes with risks and extra management responsibilities. For these reasons, every property owner needs to have insurance cover.
Unknown to many property owners, the standard home and content policies may not provide you with the protection you require. Even for landlords with the best intentions, accidents such as fire or theft can sometimes happen. As a result, you end up financially drained and potentially bankrupt after a loss.
However, the good news is you can avoid such cases with an appropriate landlords insurance cover.
Your Landlord Insurance Specialist
An insurance specialist is an expert in a specific type of insurance. They have the information required and can interpret different insurance plans for you. Both individuals and private companies can be landlords and therefore need to engage an insurance specialist.
The roles of an insurance specialist may vary according to your needs. For example, for a landlord, the functions of an insurance specialist are as infinite as the possible risks your property is likely to encounter.
There are several instances during your property ownership period that you will need a landlord insurance specialist to help file your claims. These instances include:
Fire
Fire is one of the most known risks when it comes to property risks. But unfortunately, fires can break out anytime, and even the tiniest mistakes or electrical faults can cause a fire.
Theft and Vandalism
Crime rates are constantly rising, and it's hard to tell where bulgers may hit next. In the event that they break into your property, if you have a HMO or your rental agreement includes furniture you will need to replace those items and repair damage to the fabric of the building.
For example, thugs can break in, destroy your doors, alarms system, or even break your windows.
Natural Calamities
Risks such as lightening, and floods are so hard to predict because the forces of nature cause them. If your property gets hit by lightning or floods, there will be an urgent need for various repairs, all of which will be costly for you.
Specialist landlords insurance cover will help you choose the best plan for landlords like you for all the risk factors mentioned. In addition, you will get expert opinions on the best course of action to take when these risks occur.
Suppose you are a landlord with multiple properties, an insurance broker will help you get the best portfolio insurance that will save you time and money compared to taking individual policies for each property.
In Summary
Owning a property is a lot like a business and should be handled in a similar way, with precautions. This is because anything could happen between the second you rent your house to the time the tenant vacates
However, with the help of the best specialist landlords insurance, you will get support every step of the way.