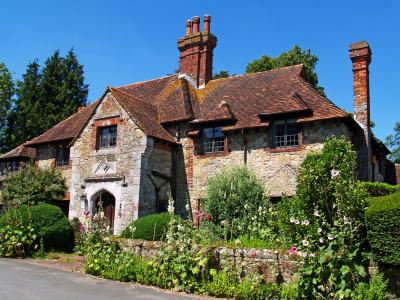 Listed buildings can be considered a risky proposition in insurance terms, so getting adequate cover for your grade I or II listed property can be tricky. Many providers simply won't cover these historically or architecturally significant properties.
If you own a listed building, whether it be your home, rental property (residential or commercial), or even a holiday home, you are probably aware that they can be very costly to repair. The huge responsibility that comes with owning a listed building is that if the property suffers any form of damage; you must repair it back to as close to original as possible. Given the nature of listed buildings with non-typical construction, materials and specialist advice needed on any repairs, therefore it is vital you have the right listed buildings Insurance policy in place.
Call Now To Speak To One
Of Our Friendly Staff
All our Quotes are tailor made to get you the best cover. Call now for a customised one minute quote.
Get a Quote
Speak to one of our team today and we'll find you the best quote on the market
Listed Buildings Insurance is very important as it will protect the property in the event of a catastrophe. Listed buildings are important not just because you own one but because they are officially recognised as part of the heritage of the UK – there are responsibilities that you as an owner must take on board as an owner of a listed building.
A building is listed by English Heritage because it is recognised as possessing special architectural or historic qualities – generally, the older a building is, the more likely it is to be listed. For this reason, listed buildings are deemed to be riskier propositions than more modern dwellings because of the potential restrictions on changing, restoring and further protecting them.
There are three distinct categories of listed buildings:
Grade I buildings are of exceptional interest, sometimes considered to be internationally important
Grade II* buildings are particularly important buildings of more than special interest
Grade II buildings are nationally important and of special interest
All Listed building insurance can cover all the standard benefits as listed in previous pages; call our team today for more details.