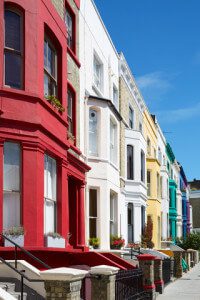 With many people either choosing to rent or unable to get onto the property ladder, canny investors are still purchasing both commercial or residential to let out. For many this means requiring property owners insurance.
We are seeing an upsurge in the commercial property market with both builders and investors. If you are thinking of a buy to let investment then you might want to consider commercial property and then look to us for the insurance.
Although letting your property whether residential or commercial can be a shrewd investment, it does not come without its risks.
This is why it is essential for landlord's to have a property owner's insurance policy in place to cover their investments from a range of unexpected perils.
Call Now To Speak To One
Of Our Friendly Staff
All our Quotes are tailor made to get you the best cover. Call now for a customised one minute quote.
Get a Quote
Speak to one of our team today and we'll find you the best quote on the market
Why use Goldcrest for your property owners insurance?
With over 30 years' experience in tendering the market for the landlords sector, Goldcrest are experts in providing specialist insurance protection to meet all the requirements for property owners, whether you own just one or a portfolio of properties.
We search a wide panel of leading UK insurers, meaning that we can offer you the most competitive landlord's insurance policy to meet your needs at an affordable price.
The policies we offer cater to give property owners needs and requires to ultimately provide the peace of mind that their assets are fully secure.
We understand that each risk is different, we consider any trade the occupant may be; even if the property is yet to be let (i.e. unoccupied) or is under construction.
As with all property owners insurance the buildings should be insured for their full rebuilding cost and not for the market value.
Standard and option cover available:
Buildings (All Risks* and Subsidence)
Loss of Rental Income
Landlord's Fixtures and Fittings
Contents of the Common Parts
Property Owner's Liability
Legal Expenses
*Such as fire, storm, flood, escape of water, theft or even malicious damage impact from aircraft or vehicles and escape of water from tanks or pipes.