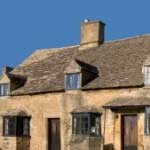 Investing your time and money into developing a property can be a fun and attractive way to make money, especially if you plan to do this all within a quick turn-around time and then on sell the property, but as any developer will tell you there can sometimes be unexpected delays caused by unforeseen circumstances that could financially ruin you if you are not properly protected. You could come across subsidence issues, accidents and injuries on site or building damage that can all have costly results. To help get you through these issues you need to protect yourself with property development insurance to cover yourself against these unforeseen circumstances.
Call Now To Speak To One
Of Our Friendly Staff
All our Quotes are tailor made to get you the best cover. Call now for a customised one minute quote.
Get a Quote
Speak to one of our team today and we'll find you the best quote on the market
Who is this Property Developers Insurance for?
Property Developers Insurance provides home building insurance for property developers, home builders, construction companies and contractors who are all planning to develop a property and then rent it out or on sell it once completed, and is suitable for new builds as well as those looking at renovating, adding extensions and conversions on to properties to make them better and bigger.
Why do I need it?
If you buy a property to develop it for financial gain, it is recommended that you insure the construction part of your build rather than leaving it to the contractors who may or may not have their own insurance. If it is a medium or large sized building renovations then having the right joint contracts tribunal clause makes the employer responsible for the insurance and not all for you. If you don't have Property Developers Insurance and a problem occurs it could potentially leave you financially out of pocket and have devastating results in the case of an employer's liability which is a breach against legal requirements./p> This insurance can cover you for:
Public Liability
Legal expenses
Permanent and temporary works on site
Buildings fixtures and fittings
Loss of rental income if the letting of the property is delayed from any injury or loss
Loss of Mortgage Interest due to the delay in selling due to an insured loss or damage
When should I get Property Developers Insurance
As soon as you buy a property that you have brought with the intention of making money out of it by renovating it to make a quick profit as you want to be protected right from the outset or any unforeseen circumstances.