Goldcrest Insurance has been looking after high net worth house insurance policies for more than 40 years now. We have built our reputation on trust customer service and fantastic product knowledge to enable the client to get exactly what they need.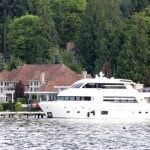 We go the extra mile for high net household insurance clients, as more often than not, we will go and visit the clients house and do a full risk assessment. Also each year we review the risk to make sure you are not under insured or over insured in any area. A lot of our policies are index linked which means that as the value of your house goes up with inflation each year, your high new worth house insurance will also adjust to reflect these changes. This avoids the risk of under insuring your buildings.
Sometimes there are issues where a client will be having extensive buildings works done to their property. We have very good insurers who provide homes undergoing building works insurance for extremely competitive premiums with comprehensive cover.
Call Now To Speak To One
Of Our Friendly Staff
All our Quotes are tailor made to get you the best cover. Call now for a customised one minute quote.
Get a Quote
Speak to one of our team today and we'll find you the best quote on the market
Jewellery insurance is combined in all of our policies and there is no item of Jewellery which we have come across yet that we have not been able to insure. High net worth Jewellery insurance is a specialty of Goldcrest Insurance so we are very knowledgeable about this product.
Celebrity Home insurance and Footballers home insurance are a niche of ours. We have many high net clients who we provide private clients home insurance for.
Below is a summary of cover
Agreed value cover for art, antiques, jewellery and watches
Home emergency assistance included
Family legal protection included
Personal advisor claims service
Optional cover for annual travel and insurance for car hire
A Worldwide 'all risk' cover
Specialist insurance cover for collections of fine art, antiques, wine, watches and jewellery
Family annual travel insurance
Cover for holiday homes (UK and overseas) and investment property
Home office equipment
Employers' liability for domestic staff
Outdoor items
Worldwide cover for money and credit cards
High value contents insurance