Warehouses although imperative to the smooth running of many retailers, contractors, wholesalers, distributors, storage companies and several other business types around the country, they do however also carry the biggest risk of all commercial premises that that company will occupy.
With stock or equipment, stored in warehouses overnight, usually ranging well into the thousands, it is vital that businesses ensure their livelihood is covered against any perils (fire, storm, etc) as well as theft.
When acquiring cover, we tailor the policy's cover to meet the needs of warehouse owners and to ensure the continuity of your business when the unexpected happens; our policies provide first class cover and are arranged through the U.K.'s leading insurers.
The type of goods that can be stored in a warehouse is almost limitless; most of the buildings will have storage areas as well as office space that are used for administrative purposes. A warehouse insurance policy (also referred to as a commercial combined policy) can offer both buildings and contents cover. Many warehouse buildings will differ from standard commercial buildings, for example some could be converted factory premises to which many insurers will decline, so have a broker with a wealth of experience in placing these types of risk such as Goldcrest are, is invaluable in obtaining cover.
Call Now To Speak To One
Of Our Friendly Staff
All our Quotes are tailor made to get you the best cover. Call now for a customised one minute quote.
Get a Quote
Speak to one of our team today and we'll find you the best quote on the market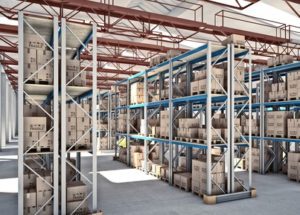 Key benefits or policy extensions, for these policies range from:
Property Damage
Business Interruption
Book Debts.
Money .
Goods in Transit
Specified All Risks – specific items away from business premises.
Employers Liability
Public and Products Liability
Commercial Legal Expenses
Personal Accident
Computer Breakdown
Work away cover
Multi location policies are also available
At Goldcrest Insurance, we have a wide range of insurers at our disposal; therefore we can market any trade or any construction of premises, so call one of our executives today.