Goldcrest Insurance are Waste liability insurance experts and have a wide market to compete and get the best rates out there. We can get rates that are not generally available to the general public.
We have been trading for over 40 years in the insurance industry, and over this time it has enabled us to build up a great deal of knowledge and we have formed some great working relationships with companies so we can find the best rates for your insurance, no matter if you are a large or small company.
High risk liability insurance can sometimes be expensive and hard to organise with some insurance companies steering clear of it. We however have experience in these higher risk industries as we deal with them on a regular basis so we can offer a range of specialist insurance policies designed to meet the particular needs of Waste Companies Insurance needs.
We try to make it as easy as possible for you when you are obtaining an insurance quote or renewing.  We have specialist advisors who will let you  know the cover they think we best fit your firms needs. WE NEVER CUT CORNERS AND WE WILL DO OUR BEST TO WORK WITH YOU SO YOU GET THE MOST AFFORDABLE YET SUITABLE QUOTE FOR YOUR BUSINESS.
Our rates you will find are very competitive to other companies, but we think we offer the best service to our clients!
Call Now To Speak To One
Of Our Friendly Staff
All our Quotes are tailor made to get you the best cover. Call now for a customised one minute quote.
Get a Quote
Speak to one of our team today and we'll find you the best quote on the market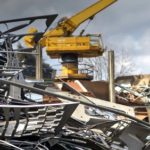 Claims are handled as fast and efficiently as possible, with this mainly being due to the fact that we thoroughly go through your needs before we offer you a cover. This way it stops us and you from discovering any non-disclosures further down the line that may not have been asked when the policy was initially taken out.
Underwritten by an A+ rated insurer
Employers' Liability £10,000,000 (higher limits are available on request)
Public/Products/Pollution liability limits to £10,000,000 as standard
No Height or Depth Limitations
Spoilt Melts Extension
Own Site Clean Up Costs Extension
Hazardous Waste coverage including Asbestos if selected