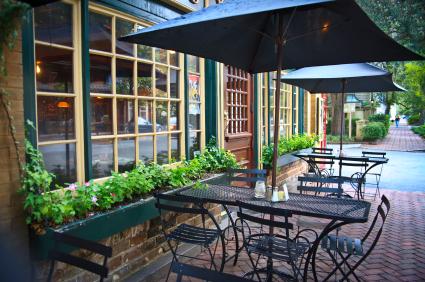 If you own a restaurant, café or take away service it is well known that choosing the right suppliers for your business is vital and your restaurant insurance provider is no different in this respect.
Finding the most suitable restaurant insurance package could affect the future of your business, after all, protection is needed for those times when your business has suffered a loss or faces a liability claim. You need your restaurant insurance provider to deliver when your business is threatened.
If you employ staff in the UK, whether they are full time, part time or volunteers, it is a legal requirement that you have employer's liability insurance and ensure that your staff are adequately covered. This will protect you and your employees against any liability claims that you may be faced with, such as being injured whilst on your premises. If you don't have the required insurance, your business will be open to large fines.
A pub or restaurant not only has customers, but suppliers visiting the premises on a frequent basis. Whilst they are in your restaurant or bar there is the risk that they may injure themselves. Public liability insurance will provide you with piece of mind, should you be found liable for such an injury.
Call Now To Speak To One
Of Our Friendly Staff
All our Quotes are tailor made to get you the best cover. Call now for a customised one minute quote.
Get a Quote
Speak to one of our team today and we'll find you the best quote on the market
Restaurant Cafe and Take Away Insurance Benefits
This is an optional benefit that can be included on request. It will cover the premises in the event of any damage caused by risks such as fire, theft or flooding.
Our policy also includes a range of additional benefits including:
Material damage – covering contents and stock
Commercial legal expenses
Business Interruption
Loss of licence
Theft by employees
Frozen foods
Money in premises
Goods in transit – covers the carriage or shipment of your stock within the UK
Accidental damage to Buildings
If you are looking for advice about the Insurance Cover that you need for your business, then please call today to talk to one of our knowledgeable team 0208 440 7400