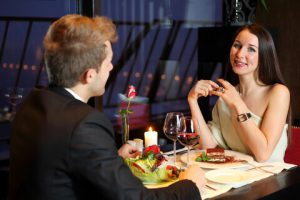 We offer restaurant insurance for any type of restaurant that you can imagine, from fine dining to pop-up restaurants to gastro pubs. As I am sure you can imaging there is a wide variation of insurance needs for restaurants, which all come with different risk factors, usually the highest category being the Fish and chip shop, due to so much deep fat frying.
Deep fat fryers are so important to declare when obtaining a quote because if they aren't and something happens, because the insurer has not been notified of the correct cooking facilities you might find you aren't properly covered.
This is why our team of experts will advise you on the best cover for you and your individual circumstances.
Call Now To Speak To One
Of Our Friendly Staff
All our Quotes are tailor made to get you the best cover. Call now for a customised one minute quote.
Get a Quote
Speak to one of our team today and we'll find you the best quote on the market
Key features for Restaurant Insurance:
Buildings Insurance:
This will protect the insured for any eventuality regarding the building.
Tenants Improvements:
In the event there is a fire or flood and your items get damaged
Fixtures and Fittings:
In the event of a fire or flood your items get damaged i.e. tables chairs bar area etc.
Stock:
Your food plus cover for frozen food
Wines and spirits
Electrical Equipment:
Computer equipment and tills
Glass:
Front of shop
Goods in transit:
Covering you for any stock that may get stolen whilst in transit
Public and employers liability:
Covering you for any damage to third party property or any injury caused to employee
Products liability:
Covering you in the event that food poisoning occurs
Business Interruption:
Covers you in the event that you have been forced to stop trading
Legal Assistance:
Legal team to help with any legal matters they have relating to claims for and against the restaurant.
There are many ranges of cover to be had when insuring a restaurant so for the best advice please call us. We can arrange insurance for restaurant chains where there are multiple locations to cover. Restaurateurs will usually find this a benefit as is a lot more cost effective way of insuring the risk.