At Goldcrest Insurance we are delighted to be able to gain the best rates for those looking for Scaffolding Public Liability Insurance.
We work closely with Lloyd's markets which allows us to get bespoke rates that are unavailable to the general public. 
Because we have access to a much larger market, we are able to ensure that you are getting the best cover for your individual needs.
Scaffolding holds increased risk compared to many other trades and businesses and so it's important to gain the correct Insurance. We have been trading for over 40 years and have built up a wealth of experience when dealing with companies, large or small, from a 70k turnover to a 5 million turnover in the scaffolding industry.
Call Now To Speak To One
Of Our Friendly Staff
All our Quotes are tailor made to get you the best cover. Call now for a customised one minute quote.
Get a Quote
Speak to one of our team today and we'll find you the best quote on the market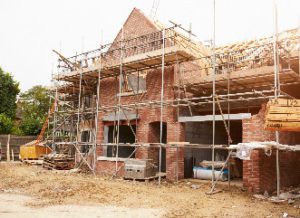 This high risk scaffolders liability insurance is often expensive and hard to organise. We have experience in these higher risk industries and offer a range of specialist insurance policies designed to meet the particular needs of Waste Companies Insurance needs .
You can speak directly with one of our specialist advisers who will let you know exactly what sort of cover will fit the needs of your firm. We do not cut corners and will not offer quotations for inadequate cover. In fact we feel so strongly about this that we won't work with any customers that do not ensure that they are properly protected and in these high risk industries of which scaffolding is included, this is vital.
We can guarantee that our rates will be extremely competitive, this alongside out commitment to using the best companies and policies available have helped us continue to grow our business in this area.
Claims handling is fast and efficient due to the fact that we thoroughly go through your needs before we place you on cover. This means that there is no risk of discovering any non-disclosures further down the line.
Types of covers that can be included in scaffolding insurance
Public Liability Insurance
Employers Liability Insurance
Hired in Plant and Own Plant
Temporary Employees
Sub-contractor
Tools Cover
Commercial Legal Expenses
So if you are looking for scaffolders insurance then please do get in touch today to speak to one of the team.