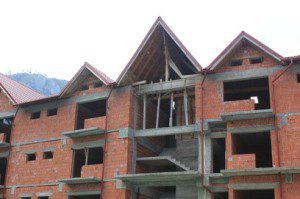 At Goldcrest we cater for a wide variation of Contractors Insurance, we have established insurance facilities which combine an extremely competitive pricing structure and a comprehensive scope of policy cover without the usual exclusions relating to depths or heights worked and damage to superstructures.
We have 20 years specialist experience enabling us to attend to the contractor sector's unique requirements and to provide an all embracing insurance and risk management solution for these specialist trades.
Finding insurance that provides you with adequate cover at a good price can be nigh on impossible. At Goldcrest Insurance our client base ranges from small individual contractors to large commercial companies, and so we have a range of insurance providers for all Contractors, including; Plumbing Contractors, Scaffolding Contractors, Piling Contractors, Roofing Contractors, Welding Contractors, Demolition Contractors, Asbestos Contractors etc.
We are able to place a wide and comprehensive range of covers to meet the requirements of all contractors, including:
Employers Liability- £10million
Public Liability (no depth or height limits) – £1mil, £2 mil, £5mil, £10mil +
Products Liability – £1mil, £2 mil, £5mil, £10mil +
Contract Works/Plant All Risks /Contractors all risk
Contract Performance Bonds
Product Guarantee
Professional Indemnity Insurance
Directors and Officers Liability Insurance
Legal Expenses and Employment Law Protection
Motor Fleet Insurance
Property Insurance – offices/yard
Call Now To Speak To One
Of Our Friendly Staff
All our Quotes are tailor made to get you the best cover. Call now for a customised one minute quote.
Get a Quote
Speak to one of our team today and we'll find you the best quote on the market
Why Choose Us?
Goldcrest Insurance Services have been providing insurance for over 40 years so are well established in providing the right insurance for our registered contractors. We always aim to explain our products and services clearly without using any confusing jargon. We constantly review our approved products and services to make sure that we provide you with the best cover possible and the highest quality of service.
How to Buy
Purchasing a policy from Goldcrest Insurance is easy. You can call us on 0208 440 7400 / complete our enquiry form and one of our experienced advisors will call you back at a time that suits you.
Payment can be made by cheque, debit or credit card on an annual basis or installment basis and we accept Visa/ Visa Debit/ MasterCard.
We can issue your documentation via post or e-mail, whichever suits you best. Speak to our advisors to find the best option for your business.
Below is a list of areas we compete in.