Goldcrest Insurance have been providing professional footballers car insurance now for over 10 years and insure over 140 players across all the leagues. Whether it is car insurance for premiership footballers or motor insurance for footballers outside of the premiership, reserve and youth players then we have the experience and knowledge you need as well as access to the market's leading rates.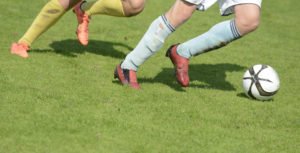 Car Insurance for professional footballers is notoriously difficult to get and can be incredibly expensive. Because of this, the temptation is to insure your car without disclosing your profession, this is a definite mistake as you will no doubt find that these companies will refuse to pay out if you make a claim.
One of the reasons you need to be mindful is that footballers carrying passengers are at risk because an
y claims can end up being very expensive, with passengers claiming for injury and loss of earnings.
So whatever your vehicle of choice or if you have multiple vehicles, here at Goldcrest we use our experience and expertise to make sure that your car insurance will have the cover you need and that all claims will be paid out if required.
Call Now To Speak To One
Of Our Friendly Staff
All our Quotes are tailor made to get you the best cover. Call now for a customised one minute quote.
Get a Quote
Speak to one of our team today and we'll find you the best quote on the market
Key Benefits
Legal Cover
Individually Rated Premiums
Access to the best deals on the market
Personal service
Full protection
To find out more about our professional footballers car insurance call today on 0208 440 7400 or click here to fill out our online form.