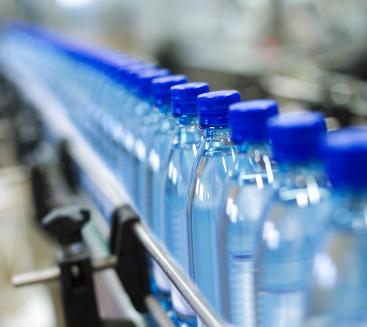 Business Interruption Insurance is usually sold as part of a Commercial Insurance combined policy or package and provides a layer of insurance against not being able to trade following a claim.
This insurance covers the financial losses which are a direct consequence of a Material Damage claim. When a disaster strikes your business, the trading premises may be temporarily unusable. Your business will not be producing income and may continue to incur fixed costs (rent, utilities, etc.).
Examples of scenarios that may be covered by Business Interruption insurances:
The income your business would have made during the period your business location is unusable. This amount is determined by your historic financial records.
The costs and expenses incurred by your business even though the location is unusable. Again, these fixed costs are determined by analysis of historical financial records.
Costs incurred in having to move and operate from a temporary location.
"Extra expenses" that may be incurred by keeping the location open. Extra expense coverage is offered by insurers to lower business interruption costs. For example, if your business can stay open by renting a piece of equipment, then the extra expense of the rental would be covered because the insurer would rather pay the extra expense of the rental than the cost of a shut down.
Call Now To Speak To One
Of Our Friendly Staff
All our Quotes are tailor made to get you the best cover. Call now for a customised one minute quote.
Get a Quote
Speak to one of our team today and we'll find you the best quote on the market
Why you should invest in Business Interruption Insurance
Business interruption insurance is arguably the most valuable insurance policy a business owner can have. It is also coverage that is frequently overlooked by businesses. This is because it is easy to forget that income cannot be produced without an operating business or the business owner believes standard insurance will cover all losses. Typical insurance policies do not cover the loss of income caused by the temporary closure of the business that is why it is important to ensure this is within your policy.
This type of insurance is valuable for any business with premises that relies on those premises to be able to trade. If you have Commercial Insurance in place and you aren't sure if you are covered then this is something you need to find out. This is why talking to a professional an independent advisor such as Goldcrest comes into it's own as often business owners don't really know what cover is required.  Our team is fully trained and knowledgeable and can therefore advise businesses on exactly which type of cover is best for them. Even better than that, because Goldcrest are Independent we are able to scour the market to find the most cost effective solutions as well.
Many of the providers we use at Goldcrest, include Business Interruption as a standard policy benefit, so call our team today to speak to us about your requirements.