Product Liability insurance is part of a system created to protect businesses from the risk of potential lawsuits or claims due to damages attributable to the company. Without proper protection, a business can be held financially accountable for any injuries, property damage, and legal costs incurred by the claimant.
Depending on the nature of the business, the third party claimant can be an employee, client, or general member of the public. Due to the severe costs associated with such a claim, many businesses small and large opt for liability insurance protection to safeguard themselves in the event of litigation.
Call Now To Speak To One
Of Our Friendly Staff
All our Quotes are tailor made to get you the best cover. Call now for a customised one minute quote.
Get a Quote
Speak to one of our team today and we'll find you the best quote on the market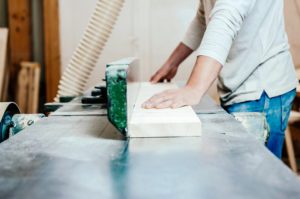 Regardless of whether you own a small business or are self-employed, the need for liability insurance is paramount. However, given the diversity of companies and procedures, every business carries its own unique set of risks.
Both Public and Product Liability insurance are voluntary for most businesses, but these policies could save you a lot of money in the long term; If you manufacture or supply goods, there's always the possibility that your product could cause damage to a third party – that could be property or another person. A small defect could open you up to massive claims, so this cover is vitally important for product manufacturers.
For example, a simple mechanical failure can result in class action lawsuits against automobile companies. Contamination is a common problem for those involved in food services. However, the perils of product liability apply to more than just global businesses. Any individual involved in the construction, repair, and sale of products can be liable for damages resulting from mistakes or negligence.
It is increasingly common for parties to seek compensation where they feel they have suffered injury or damage at the hands of another. Liability my arise under common law, such as negligence or under the increasing amount of regulations that provide, in some cases, automatic legal solution – so to insure your business has the correct liability procedures in place, call our team today.