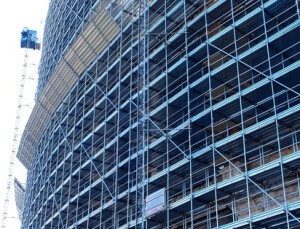 Goldcrest Insurance has been trading in the Scaffolding Insurance Market for over 20 years, over which time we have seen all sorts of scaffolding contractors, from small niche sole proprietors to a large commercial scaffolding contractors. However regardless of the size one thing remains the same; making sure your scaffolding business has the right insurance in place.
Ensuring you have the correct insurance policy in place for the precise needs of your scaffolding business is essential. Just in case the worst does happen, you will want to be sure that you will have the least disruption and that your company can continue through the short-term interference, as well as the longer-term fallout.
With access to several markets Goldcrest Insurance are proud to be able to provide scaffolding contractors across the entirety of England with a team of expert consultants who know exactly where to go in order to get you bespoke individual policies at the most competitive prices.
Call Now To Speak To One
Of Our Friendly Staff
All our Quotes are tailor made to get you the best cover. Call now for a customised one minute quote.
Get a Quote
Speak to one of our team today and we'll find you the best quote on the market
Our Scaffolding Contractors Insurance cover can include:
Scaffolders Employers liability insurance
Scaffolders Products liability insurance
Scaffolders Public liability insurance
Scaffolders Contract works / contractors all risks insurance
Scaffolders Business interruption
Scaffolders Plant Cover
Scaffolders Yard Insurance
Full Legal Expenses
Accidental damage
Professional indemnity insurance
Loss or damage to your business assets, tools, plant and stock
Vehicle insurance
No height limits
Cover for Bonafide Sub Contractors
We automatically provide a minimum of £10million employers' liability insurance to any scaffolding policy that includes one or more employees. In addition to this we are able to provide unlimited cover for your works ensuring that you are never under-insured.
Public Liability Insurance for Scaffolders usually ranges from 2 million to 5 million and then we also can provide 10 million and above.
At Goldcrest Insurance we don't just sell insurance, we sell safety. We provide peace of mind, allowing you to concentrate on the matter in hand whilst knowing that you are fully insured just in case the worse was to ever happen. At the same time as guaranteeing your business' safety we can guarantee to save you money on your premium which means you have more money to spend on things you actually like spending money on.
There are many rules and regulations around scaffolding, for the Governments safety checklist click here
So remember no matter the size of your firm if you're are a Scaffolding contractor that wants to cut his costs and at the same time increase his protection call one of our team at 0208 440 8427.