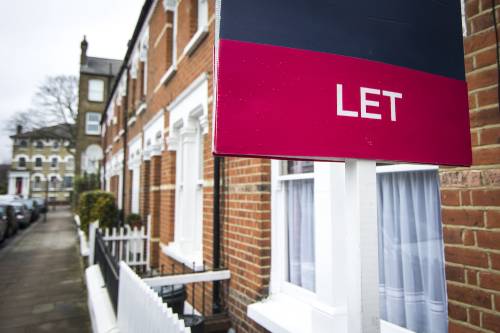 Landlords insurance is necessary in today's world, every property owner needs to protect their asset and income. That's why landlords liability insurance is so important.
So landlords liability insurance is a type of insurance coverage that will protect you as the landlord from injury or damage claims that are related to your rental property. This type of liability insurance is a type of insurance that protects landlords from claims for compensation made by third parties such as tenants, visitors or even tradespeople visiting or working on the landlord's property.
What types of landlords liability insurance exists?
Generally, you have landlord insurance that covers:
Buildings insurance
As the name suggests, buildings insurance covers many possible events that could affect your building regarding its safety, damage, cover caused by civil unrest or natural disasters.
Insured events include:
Fire or smoke
Flood
Theft, vandalism or malicious damage
Oil or water leakage
Lightning, storm (excludes gates and fences) or earthquake
Subsidence, heave or landslip
Burst pipes
The impact caused by vehicles, falling trees, animals, aircraft, aerials and masts
Civil commotion (usually excluding properties in Northern Ireland)
Property owners' liability
Landlords contents insurance
Not all insurers are created equal, so it's vital that you and your broker read through your policy wording with a fine-tooth comb and relate the insurance quotation you're considering to your business. Try to imagine the scenarios that could be relevant to you and then test those potential events against the policy schedule that your insurer is proposing. It pays to pay a little extra in your premium if it means an increase in insurable events or possessions.
If you have a furnished property of HMO your insurance should at least cover furniture, household utensils, electrical kitchen equipment, curtains and carpets, and you should also be able to negotiate accidental damage too.
Accidents happen through no fault of anyone. Still, when they do (and they will), the victim should not be left out of pocket or have their future salary earning potential placed in jeopardy. This is where landlords liability insurance is invaluable and perfectly fit for purpose.
Rent guarantee insurance
If you've ever had issues with your tenants not paying rent nor making any attempts to enter into agreements to pay that rent, then you'll know how much of a headache this can be. Indeed, when it comes to residential properties in the United Kingdom, one cannot simply evict a tenant for non-payment of rent, and now in the time of Covid, it's exponentially more difficult.
This addition to your liability insurance could be a life-saver if you're in a position where your tenants cannot make their rent payments, and you rely on that rental income to pay for the mortgage on your property. Make no mistake, this type of scenario can cause absolute disaster to your finances, and the long-term ramifications could be even worse. Not all landlord liability insurance features this product as standard, so make sure that your insurer offers it comprehensively or as an add on.
Insurance (or that which is commonly referred to as a grudge purchase) is only such until it's needed, but look, we understand that this is a minefield of legal jargon and industry speak that might not always make sense to you. So, you must partner with the right insurance partner for you. A company that will have your back and always keep you covered.  Goldcrest insurance is different; we represent a holistic approach to your insurance and offer expertly guided advice so that you always get just what you need and nothing more. There's a difference between an insurer and a partner; let's show you what that is.