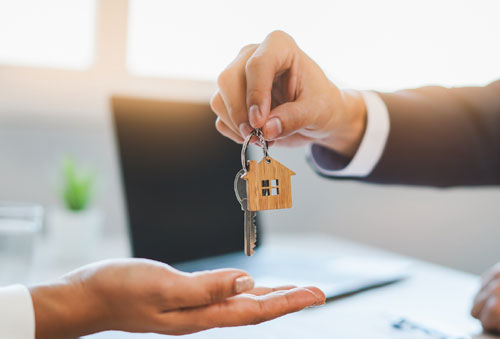 How to Find the Right Tenant
When it comes to finding tenants, you should be thinking about multiple factors. The first thing that you want to consider is the length of tenancy that a potential tenant is asking for. You should set a minimum term that you are willing to accept, whether this is six months, a year or more is up to you. Don't accept a tenant who doesn't want at least the minimum term as this isn't going to benefit you.
Another essential consideration when looking for a tenant should be their ability to provide references from past places that they have lived. If they have never lived anywhere on their own before, this is slightly different and you should instead base your decision on how they appear to you. Potential tenants who have lived elsewhere though should be able to provide high-quality references. If they can't, it's likely that they weren't the best tennant and don't want you to know about it.
Manage Yourself or use an Agent?
You are going to need to decide whether you are going to manage your property yourself or if you are going to use an agent. If you decide to use an agent, you don't need to be involved in the process. This means you won't have to do any of the tedious work like going through the tenancy agreement with the tenant, meeting with them about the property and so on. This takes a lot of the stress out of this process for you.
However, handing the reins over to someone else can be tough. If you think that you would rather manage the property that you are spending your money on so that you can keep the control, do it.
Maintaining Your Property
When you are the landlord of a property, you are responsible for repairs that weren't caused by the tenant. For example, if there is an issue with the boiler, or an issue with the pipes somewhere, it is your responsibility to fix it. The same goes for things such as the shower, toilet, damage to the roof etc. Conduct regular maintenance checks on your property to keep it in the best possible condition.
Covering Yourself with the Right Property Insurance
Finally, you need to make sure that you are looking at the right insurance option as a landlord. Be aware that there is always the possibility that your property is damaged due to weather issues or other circumstances that are beyond your control. With the right insurance, you can guarantee that issues like this do not leave you out of pocket or push you into debt. It will also mean that you can fix issues without delay and this can be a health and safety requirement.
We hope that you have found this article helpful, and now see what you need to know about becoming a first time landlord. Ensure that you have been through everything thoroughly before taking on this role! Good luck!