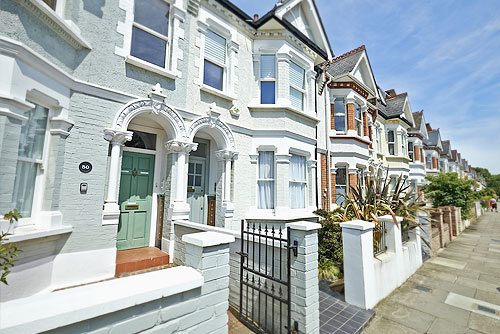 Whether you're a prospective investor looking to enter the property market for the first time or you're an experienced developer or landlord eager to boost your revenue, there's no doubt that HMO investing is a term that you will have encountered during the research phases. The big question is whether this type of investment is still a productive one; the short answer is yes!
HMO investments are as popular as ever among landlords of all backgrounds. Here's all you need to know about them, and why they are still a concept worth serious consideration.
What Is an HMO Property?
The term HMO stands for Houses in Multiple Occupation. In their most basic sense, they are rental properties that are being used by multiple tenants at once rather than being occupied one family under a single agreement.
If you have a four-bedroom property, for example, each of the four bedrooms can be let out to different tenants. They will each be paying for their individual rooms as well as the use of the communal areas such as kitchens, bathrooms, and lounges.
An HMO property is described as one with at least three different tenants. However, the authorities in different locations will have different rulings on additional criteria points. As such, not all multi-let properties will fall under the HMO categorisation.
HMOs are not the same as multi-unit properties. The latter are separate housing units for residential inhabitants, such as apartment blocks or complexes. HMOs are usually houses in which each room is rented to a new tenant with the communal areas being made available to all.
In some cases, though, larger flats (particularly those above large shops) can be turned into HMOs too.
The Process of Handling HMO Properties
The HMO route is an increasingly popular option for landlords due to a whole host of reasons – we'll discuss those soon – but it's important for prospective landlords to know what they are getting into. Not all properties can be turned into HMOs, which is why you must go the extra mile to understand the existing structure and appreciate the spatial limitations.
Furthermore, the government legislations are more complicated than other rental property types. Researching the situation by reading the guide for landlords and investors is vital while it's equally important to accept that gaining the funds to finance this type of purchase is often harder, particularly if you aren't an experienced property developer with a track record.
The initial outlay can be quite large too, especially now that you have to satisfy the new landlord regulations on living standards and maintaining properties that satisfy those human needs. Furthermore, converting a suitable property into an HMO can be costly too – although it'll be worth it in the long run.
When a property has been successfully converted to an HMO, it is likely to remain that way forever. While this isn't a problem, it will reduce the potential audience size when it comes to selling as landlords and investors will be the only interested parties. This doesn't stop you getting a good price, but it may take a little more time. As such, this type of property is best for mid-to-long term investments.
Despite those additional considerations, though, the benefits (in the right situations) can easily outweigh the potentially negative elements.
So, Why are HMOs Still a Wonderful Option?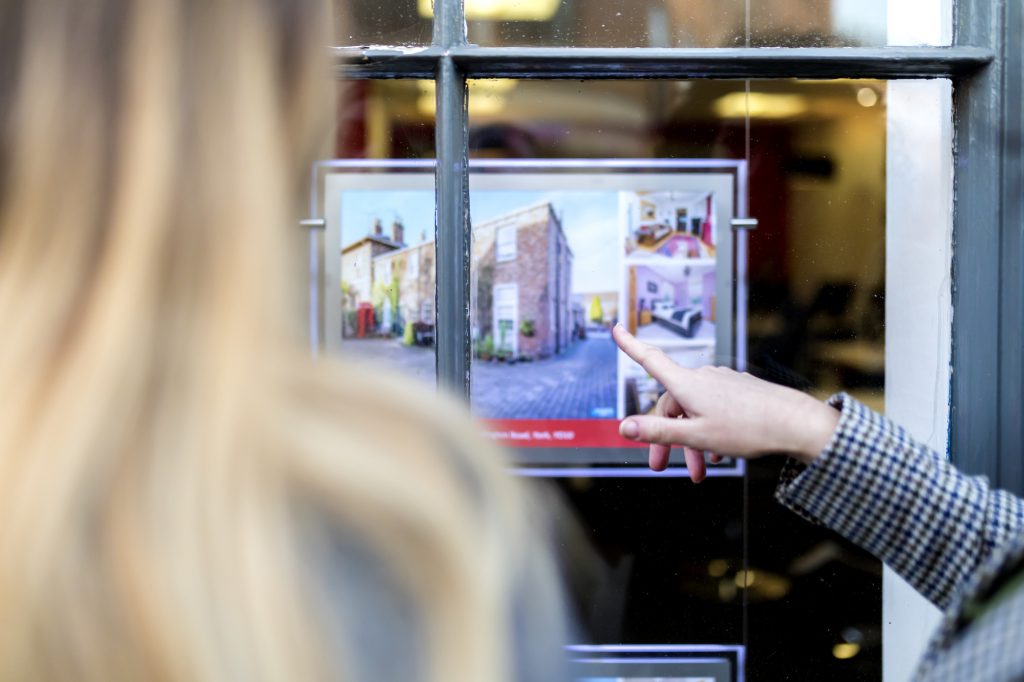 Understanding HMO investments in greater detail will serve you well when launching yourself into this environment. Before you do, though, you'll naturally want to confirm that this is the most productive avenue for your investment portfolio.
Here are just some of the key selling points that make HMO investments an incredibly attractive proposition for investors old and new.
The Demand is Greater than Ever Before
Now more than ever – thanks largely to the political and economic landscape – it's imperative that investors search the market for opportunities where the demand is higher than ever. For example, there has been a noticeable decline in sales due to the difficulties faced during homeowner mortgage applications as well as the unwillingness to gamble on how the potentially volatile market will respond to political developments.
Conversely, HMO properties are particularly popular among tenants in cities and large towns. They are deemed more attractive than the average studio apartment or one-bed flat, not least on a financial perspective. This makes the HMO option an ideal pathway for students looking at alternatives to staying in halls, professionals needing a place to stay during the week, or individuals that simply have fairly simple housing needs.
The Potential Yields are Higher
As an investor, maximised ROIs will always be the primary goal. Taking the HMO approach is potentially the very best option out there as you'll have multiple incomes coming in at once. Furthermore, you're not simply splitting the amount you'd charge for the whole property. After all, each person is essentially renting out a room along with the shared facilities. So, in a theoretical sense, you are utilising the kitchen and bathroom spaces several times over.
Likewise, this allows you to charge a decent amount even for the box rooms and smaller bedrooms while many investors will convert home offices and other communal spaces into additional bedrooms to create an extra stream of revenue. When the monthly income gained from the property in question, there's no doubt that your smiles will be greater than ever. Frankly, if the financial benefits don't interest you, you're in the wrong game altogether.
More for Your Money
Tenants increasingly turn to HMO rentals because it's better value for money. Thankfully, the same can be said for your investment. HMOs generally have smaller rooms than other apartments and houses. So, a three-bed single-family property could become a four or five-bed HMO. This in itself offers a wealth of new opportunities, strengthening your portfolio and position as an investor. This can extend to the idea of getting a subsequent property, even if it's a traditional one.
While the concept of keeping several tenants happy may seem daunting, it's far less work than having that number of tenants across multiple properties. After all, everything is still ultimately conducted under one roof. As a first-time investor looking to balance simplicity with the hope of earning the big bucks, there is no better option on the market. If you're willing to do the work, you can grab a bargain and turn it into a huge asset by upgrading it to an HMO property too.
The Risks of Vacant Properties are Minimal
When managing an HMO, you will inevitably face short spells where one room is vacant due to a tenant moving on. Thanks to the demand, filling this vacancy shouldn't take too long. However, even the period of insecurity can be far less worrying. After all, you're only losing a percentage of the total income gained from the property. In many cases, you'll still break even or secure a small profit when one room is empty.
Therefore, you can enter the market knowing that you'll only need to put a small amount of money away for covering the mortgage and associated landlord costs. While those sentiments are somewhat replicated in multi-home buildings, the fact that each individual property could require work means that you still need to take precautions in case the worst happens. HMOs are where these issues are at their least damaging, making them a very attractive investment.
The Risks of Arrears are Greatly Reduced
Another problem that is faced by many landlords revolves around tenants that fall behind on their payments. While this money will (in most cases) be paid to you eventually, the bank requires payment right away. You are ultimately responsible for this, which is why reducing the risks is a responsibility that you cannot afford to ignore. Taking the HMO route is easily one of the best ways to reduce the risks and focus on the positives.
As with having a vacant room, a single problematic tenant is only going to impact a portion of the overall revenue. The fact that you'll still have at least two sets of rentals coming in removes some of the pressure. In turn, this puts you in a position to be a patient landlord. Alternatively, you can evict the one tenant secure in the knowledge that the room will be filled fairly soon. Either way, you won't feel the need to pull your hair out like you would with a single family rental.
The Tax Benefits are Potentially Greater
Tax implications are another item that require careful consideration when weighing up the pros and cons of potential investment strategies. HMOs are treated as other rental properties, but Plant & Machinery Capital Allowances enable landlords to claim back costs of work on communal areas. The Capital Allowances can be offset against non-property income, which is not possible in single-family rentals, to secure a rebate to the value of thousands of pounds.
Most overheads on HMOs are considered revenue costs, meaning you can see those benefits in full swing. This includes making upgrades to make the property more profitable, such as knocking down internal walls. While the tax alone shouldn't be the primary incentive for choosing an HMO investment property, it is an ingredient worth noting. This is especially true when looking to invest in a property that requires a little extra work.
Better Cashflow and Management
Some of the cashflow elements (such as one vacancy or problematic tenant only causing minor issues) have already been mentioned above, but the truth of the matter is that there are many other reasons why cashflow is easier when handling this type of property. Some investors may even aim to have staggered payments through the month so that two tenants pay just before the mortgage is due and the others pay in other parts of the months for smoother cashflow.
Moreover, when you are an HMO landlord, you are likely to play a more significant role in the month-to-month bills, etc. Rather than asking tenants to cover the essential bills (electricity, council tax, broadband, etc.), those costs can be incorporated into the costs. Not only does this allow you to increase the ROI, but it also ensures that all bills are paying bills. This prevents the threat of getting in trouble due to the tenants or needing to chase them for costs you've had to cover.
Maintenance is Easier and Cheaper
The transition from one tenant to the next can be very difficult in traditional properties. After all, you'll be tasked with decorating all areas to ensure that they are suitable for the next person. When someone moves out of an HMO, though, you simply need to upgrade their room. The communal areas are far less prone to damage as at least one tenant will take pride in their current home. Besides, any jobs that are required can be completed during the next cycle.
Through a lack of pressure to get jobs done right away, there's no doubt that you'll make smarter maintenance choices too. After all, you'll have more time to find the best materials and contractors for every job. The flexibility of having an HMO investment property means that you can make decisions focused on those rental rewards alone. When working with a single-family property, it's likely that you'll always have one eye on the resale value – which could actually do you a disservice.
The Final Word
Uncertainties caused by Brexit, alongside the well-publicised difficulties for young people to get on the property market, the demand for private rental properties is greater than ever. However, with one eye on future purchases and enjoying a better quality of life, many are happy to rent a room in a shared property. As an investor, capitalising on this through HMO properties is an ideal solution.
It will require a lot of research into the legislation, as well as a lot of planning and preparation. Once you get through that initial stage, though, this route can offer greater profits, improved cashflow, and a far less stressful approach to the property market.
Frankly, then, there's never been a better time to join the HMO investment revolution.