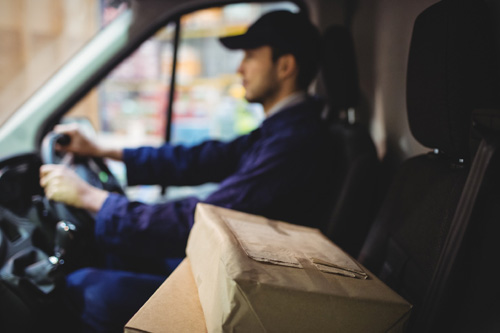 Acquiring a fleet insurance policy for your courier service vehicles can be beneficial in several ways.
Some of the benefits include:
It is more convenient than having to apply for and update several insurance policies.
It is cost effective.
It offers greater flexibility in terms of assigning drivers for your vehicles.
After the emergence of the covid-19, the demand for home delivery of various goods, including food and groceries, skyrocketed to its peak. This led to massive growth in the courier industry. If you are a stakeholder in this industry, or you want to venture into it, you might be aware that one of the core factors that affect this business's success is the type of insurance policy that you acquire for your fleet of vehicles. There are various reasons why a fleet insurance policy might be the best option for your fleet of courier service vehicles.
Courier Fleet Insurance Benefits
They include the following;
1.It Is Convenient and Hassle-Free
Imagine having to go through the lengthy process of applying for single insurance policies for each of the vehicles in your fleet. It can be time-consuming and confusing especially when it comes to keeping track of each vehicle's policy and updating them. However, when you select a fleet insurance policy, you only need to update or keep track of a single policy covering your entire fleet.
2.It Is Cost-Effective
One of the main benefits of acquiring fleet insurance for your courier company is that it is much more cost-effective than having individual policies for each vehicle. In a fleet insurance policy, multiple vehicles are signed to a single insurance policy; therefore, the risks are averaged out. Choosing a fleet cover can therefore have a positive impact on your business' budget.
3.It Offers Greater Flexibility
Motor fleet insurance policies offer a greater amount of flexibility when it comes to the use of vehicles in your courier services company. For instance, the fleet insurance policy allows any of your workers to drive any vehicle in your fleet, rather than selecting a primary driver for each vehicle. This means that operating your fleet of vehicles will be less stressful, and you can focus on more important aspects of the business.
With fleet insurance policies, any authorized driver can legally drive any vehicle that is covered. In some cases, you may get a discount if you name drivers for the vehicles, but this isn't guaranteed. The flexibility offered by fleet insurance policies also allows you to easily switch drivers if need be.
4.The Fleet No Claims
When you register your vehicles under single insurance policies, the no claims bonus is only linked to one vehicle. However, with fleet coverage, individual vehicles are not rated. The policy allows you to generate a claims experience which means that your no claims discount applies to all the vehicles. Additionally, any new vehicle that you add to your fleet can benefit from the discount as well.
Finding the most suitable insurance cover for your fleet of courier service vehicles can be complicated and time-consuming. Instead of having to go through this hassle, you may speak with an insurance broker to help you find the best policy for your company. They are competent and experienced enough to understand the complex nature of motor fleet insurance. An insurance broker can help you find a tailored policy that covers the risks associated with your business.