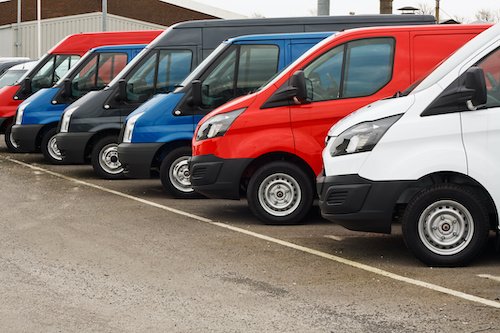 If your company has a range of different vehicles, then fleet insurance could be right for you. Cover for all vehicles under one policy can save you money overall, helping to reduce the costs involved in running vehicles for your business. We can help scour the market for the very best policies as we are independent and are not tied to one provider.
There are specific packages we can tailor make to suit your company's needs below are just some of the Fleet Insurance options available:
Small fleets
Large business fleets at multiple locations
Freight and haulage
Courier companies
Taxi firms
Multi vehicle policies
Vans
Company Cars
Mini Fleets
The type and cost of your fleet insurance cover will depend on a range of factors but will give you the options of Third Party cover, Third Party fire and theft or Fully Comprehensive cover. Do think seriously about just picking the cheapest options however, should one of your vehicles be in an accident then you may find this to be a false economy, costing you more in the long run.
Running a fleet of vehicles can be a time consuming matter and having to worry about different insurances expiring at different times can add to the time required, this is another reason why opting for fleet insurance could be a much better option for your business. Let us do the part that we are experts in, finding you the best cover available for your unique circumstances at the very best price. Then you can get on with looking after your business and customers without the extra worry or hassle.
At Goldcrest, we have been in business since the mid seventies, our experience and expertise as Insurance brokers is second to none, we are proud of our independent status, it allows us to do the best job for our customers and keeping our customers happy, means that we stay happy too!
For more information about our fleet insurance options then please don't hesitate to browse our website or to get in touch with us directly on 020 8440 8427 if you have any questions