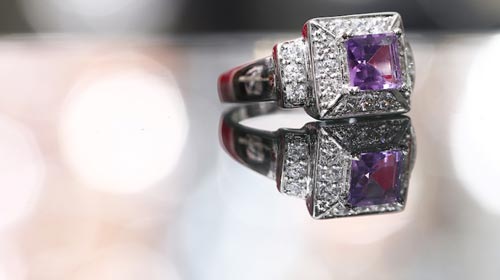 Most people will have contents insurance, whether it is included as part of a building and contents policy or standalone. Many of them, however, have not considered whether the coverage provided is sufficient to replace all their home contents nor are they aware of any exclusions for certain items. If you own specific items of value, they may not be covered under a standard home contents insurance policy, or the total insurance coverage may not be enough to replace these items on top of the rest of your contents.
For this reason, if you own specific items of value, for example high value jewellery or fine art, you shouldn't rely on your home contents insurance alone to protect you in the case of loss or damage. You need to double check to find out which high value items are covered by your policy as well as whether the policy covers these items for full replacement value rather than each item's current value.
Items of value
Some examples of high value items to consider insuring separately are:
High value jewellery, including engagement rings
Valuable watches
Musical instruments
Fine art and other valuable pieces of art
Antiques
Artisan furniture
Designer clothes and accessories
Memorabilia and collectibles
High value computers, laptops and other technology equipment
Each of these on their own could be worth a large proportion of your overall home contents insurance coverage. Combined you may find that they far exceed it, and that is without even considering all the standard contents of your home.
Proving the value of individual items
In order to insure items of high value, you will need to prove ownership and establish value. You can do this by retaining and if necessary providing to the insurer documentation such as receipts or proofs of purchase, photographs or videos of items or serial numbers. For high value items such as antiques, jewellery and fine art it may be worth getting a formal appraisal or valuation done to show the monetary worth.
Increasing value
Something else to consider when insuring items such as antiques and fine art is that they may increase its worth over time. Relying on a valuation from ten years ago may not be ideal if the item in question is likely to appreciate in value as the years go by. It would be advisable to get regular updated valuations for items like these and inform your insurer if they are worth more than when you originally insured them.
With fine art it is also worth checking whether your insurer covers you for the death of the artist, when value may significantly increase in a very short space of time.
Goldcrest Insurance is a specialist insurer and broker for high net worth homes, jewellery and other high value items. Find out more about our cover options for high net worth house insurance and give yourself peace of mind regarding your treasured items of value.