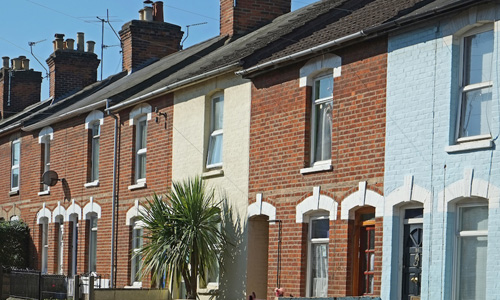 We recently received a call from a management company to arrange a property portfolio insurance for one of their clients.
With a substantial property portfolio, it can be difficult to manage the insurance cover for each of your properties especially when the portfolio manager has insured them individually, with each property having a slightly different renewal date.
At Goldcrest our aim is to make sure the client has the best policy they can have.
It's not all about the price!
Most people would think this is simply done by finding the cheapest price.But instead our first aim is to educate the client on all the possible covers that they could have and explain why one policy is more expensive than another, which is usually down to exclusions. You must remember that all insurers have different underwriters and they will all have different wordings where there will be things they will and won't cover.
Having taken down all the details for the portfolio insurance i.e. any flat roof, tenant type, any claims year of build etc, we performed a full market evaluation and managed to negotiate a brilliant rate for the client, to get one policy that covered all 50 properties and to include several covers they did not have before.
Property Insurances taken out
The client was extremely happy with our level of care and due diligence. Over the last 10 years, the properties had quite a basic level of cover, but now the client has the following additional covers in place.
Loss of Rent / Alternative Accommodation
Alternative accommodation is a part of your policy that provides you with cover if your property suddenly becomes uninhabitable as a result of an issue such as flooding, fire, subsidence or damage caused by a storm. It covers the cost of putting a roof over the occupants' heads while the subsequent repairs are ongoing. In the event of a claim like this, the loss of rent insurance will activate, and the landlord will still receive their rent even though the tenant is not living there.
Rental Guarantee
Rental guarantee cover helps to protect your rental income. Sometimes a work related/ personal situation can arise which may be out of the tenants control i.e. redundancy, which can cause the tenant to default. It is at this point that a rental guarantee can make all the difference.
Legal Expenses
Landlord Legal Expenses Insurance provides legal advice and covers for legal costs should a dispute relating to your property and tenant(s) arise, such as legal action and court proceedings. Legal expenses cover is essential for landlords who want to keep control of their property always. Usually tenancies run smoothly and there is little cause for concern, however, when it does go wrong there can be lengthy and costly legal disputes.
At Goldcrest, whether it be an HMO insurance policy or a portfolio insurance, we will make sure you get the right cover and will be confident that in the event of a loss you will be covered.