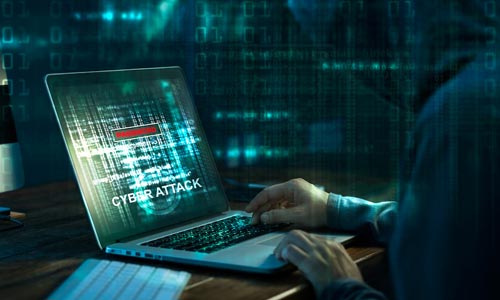 Cyber Insurance may not be top of your list of insurances, but with 5 of our clients being hit in the last 12 months and with losses exceeding 100k, I thought I would go back over CYBER Insurance and how it can protect your business.
Firstly, do you have use an IT company who are your 1st line of defence for cyber-attacks? If you do, great, as your IT company will put in place Firewalls, Anti-Virus, Gate Way screening and End user education etc. If you don't get one!

The above are all forms of Cyber protection, just like alarming a house …your IT company will try their hardest to protect you with Cyber security.
But what if this fails and the hacker gets in?
What happens in a Cyber Attack?
You could be subject to money theft/ data ransom / downtime in your businesses day to day activities and if you are not covered as you haven't taken out a Cyber Insurance Policy,paying for an IT company to fix the issues can be extremely expensive and so can trying to retrieve money which has been stolen via cyber theft.
Cyber insurance cover will pay:
business interruption for you if you are taken down for a few days as a result of a cyber attack.
IT companies charges for their services to retrieve data or get you back up and running again
the ransom charges if your data has been held by a cyber-criminal.
for theft of money if invoices get changed and monies go to the hacker.
any loss Cyber related your existing business insurance policy will not cover.
Not having Cyber insurance in place is a risk, a large risk which could be extremely costly. No one wants to spend more on insurance than they really have to, but by not getting the right cover in place you could end up losing an awful lot more. Contact Us today for more information.