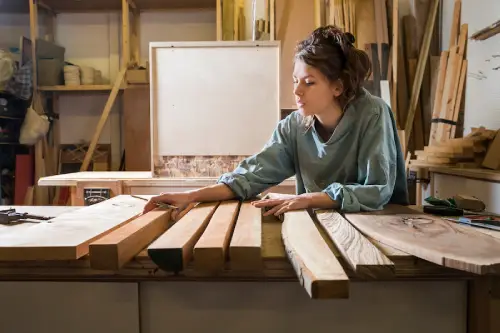 As a sole trader, should you get public liability insurance? Is it even worth it?
The answer: Yes, you probably should.
But what is it to begin with? And why would a sole trader need one? In this post, you'll learn the importance of public liability insurance and how it can help a sole trader in the event of a workplace accident involving a member of the public.
Read on to discover how public liability insurance can help your business finances.
What is Public Liability Insurance?
Public Liability Insurance protects a business owner from claims made by the public against the company. In other words, it's business insurance earmarked towards incidents involving members of the public that sue you for damages on injuries while in your office, shop, or manufacturing facility.
Say a client gets into an accident while touring your facility because of negligence on your part. You can use public liability insurance to cover the medical costs and legal fees if it comes down to it.
You can also use public liability insurance to cover off-site accidents. If you hosted a conference in a hotel and caused an accident that resulted in property damage, you can use your public liability insurance to cover compensation claims.
What does public liability insurance cover?
Public liability insurance only covers incidents within your business property or during company events.
In addition, it only covers accidents involving the public. Accidents outside those parameters might require some other type of business insurance. For instance, public liability insurance will not apply for workplace accidents involving employees.
This form of insurance is not a legal requirement. But most businesses should really get it anyway. It allows them to cover legal costs and other expenses that might arise from third-party complaints. Also, it gives business owners peace of mind knowing they're covered should anything unfortunate happen.
How Public Liability Insurance Benefits Sole Traders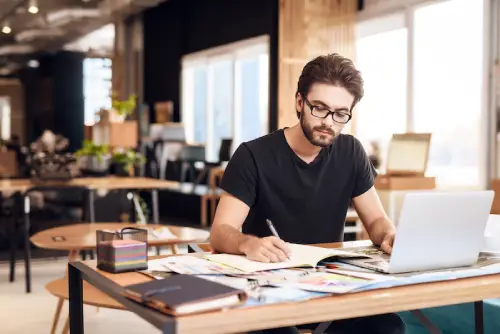 Do sole traders need public liability insurance? After all, UK-based companies are required to have employer's liability insurance. Does it work the same way?
Legally speaking, in most cases sole traders do not need public liability insurance to operate — unless you're running a horse riding establishment or higher risk business (check with your insurance company), in which case you will have to get one.
But you'll soon find that running your own business leaves you open to potential problems from the public. That's why having some form of public liability cover is a good idea should something happen within business premises.
Even a self-employed individual that works from home can use professional indemnity insurance. If a client comes over to discuss a project, you can use insurance to protect yourself from financial loss should something terrible happen to your guest.
While it seems highly unlikely, you can never tell when something bad will happen. That's why it's best to be prepared for every scenario. Public liability insurance is your best bet against unfortunate circumstances.
The same can be said if you go to a job site while on the clock. If you damage a client's property, for example, you'll be able to breathe a bit easier knowing that insurance providers will take care of it. Your personal finances will remain intact.
If you work as a carpenter, painter, plumber, or any other job with a high likelihood of damaging third-party property, you should invest in public liability insurance.
How much does public liability insurance cost?
What does sole trader insurance cost? That's a tricky question to answer, considering plenty of factors go into it. But you can get a public liability insurance quote fairly quickly.
But the good news is that sole traders (and even small businesses) are expected to pay less than large businesses.
The industry your business belongs to can impact how much your public liability insurance will cost. The size of your business and its location will also get factored in. Some insurers will adjust their rates based on how much coverage you purchase from them.
You'll have to review your insurance claims history, which will also affect your insurance rate.
Because the rate varies from business to business, it's best to contact an insurance company to get a quote and receive professional advice.
While the cost of public liability insurance might seem steep for some, it's all worth it should you confront unforeseen legal expenses and are legally required to pay for damages you caused during business activities.
Insurance covers the cost of calling for an ambulance, too, should NHS claim it from you. So you're getting a lot out of your public liability insurance.
How do I make a claim on my sole trader insurance policy?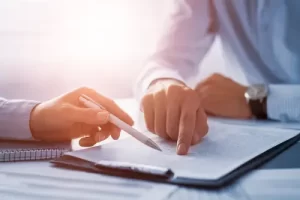 You must make a record of everything that has happened. Get as many details of the incident as you possibly can.
Write down what happened before, during, and after the incident. Make sure you note the time and date. Don't forget to name the person of the potential complainant. If there are witnesses, get their contact information.
It would help if you could document the scene where the incident occurred. Take as many relevant photos as you can. Check if there's security footage. Getting statements from witnesses isn't a bad idea.
In the event of property damage, having an estimate of damage repairs can come in handy.
Don't admit any wrongdoing now, as that can be used against you down the road.
Once you have all the details, call your insurer. It doesn't matter if no claim has been made against you yet. You need to confirm whether your public liability insurance covers the incident. The insurer will let you know what to do next.
Note that the insurer might appoint you a solicitor if the situation requires one.
Other Insurance Types a Sole Trader Needs
A sole trader will need more than one type of insurance to cover all the bases. Here are a couple of insurance types worth considering:
Employers' Liability Insurance —

It's similar to public liability insurance, only this one protects you from claims made by employees. It's not something a sole trader might need right away, but it becomes a requirement the minute you hire workers.

Professional Indemnity Insurance —

This covers legal expenses relating to mistakes caused by mishandling customer data.

Personal Accident Insurance —

If you get into an accident and can't go to work as a result, your personal accident insurance makes sure you get compensation payouts.
Do you need public liability insurance if you're a sole trader?
Self-employed people are better off getting one to have peace of mind. If your business involves face-to-face meetings with clients or hosting events, having public liability insurance is more critical.
If you don't have this insurance, you might have trouble keeping your business profits should there be an accident or damage to property.