Unlocking the Secret to Stress-Free Tenant Screening: How Tenant Referencing Companies Can Help UK Property Landlords
Are you a UK property landlord? If so, then you have probably heard all the horror stories of tenant screening gone wrong! From fraudulent applications to rented properties becoming legal nightmares, it's no secret that finding good tenants can be a time-consuming and stressful process.
But what if there was an easier way? What if you could quickly and efficiently screen potential tenants while still ensuring your rental property is safe in their hands? Let us introduce you to the world of tenant referencing companies – providing peace of mind for landlords around the country, but what are they and what do they do?
They are organisations that specifically look after tenant referencing and work to screen potential tenants and landlords. They look after the entire tenant referencing process which includes collecting information about a tenant's credit history including any county court judgements (CCJ's), rental history, and criminal record. This information is then shared with landlords to help them make informed decisions about who to rent to. Some landlords may require a reference from a previous landlord before they agree to rent to someone.
Benefits of using a tenant referencing company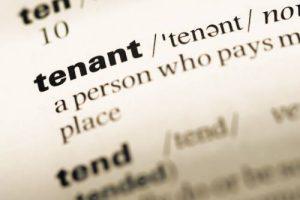 A tenant referencing service is a great way to ensure that you are getting the best possible tenant for your property. These companies use a variety of methods to assess potential tenants, including a credit check, previous landlord references, and employment verification. This can help you feel confident that you are renting to a responsible person who will be able to pay rent on time and take care of your property.
One of the benefits mentioned above is that by carrying out the referencing process they can provide you with detailed information about a potential tenant's credit history. This can help you determine whether or not the tenant has been responsible with their finances in the past and whether they are likely to be able to pay rent on time. They will also check for any previous evictions or rental arrears, which can help you avoid renting to someone who may be difficult to deal with. A poor credit history could mean that you deem they aren't a suitable tenant for your property.
Another benefit is that they can provide you with a tenant reference check. This can give you an idea of how the tenant has behaved in previous rental properties and whether they have caused any damage or had any disputes with their landlords. It can also give you an idea of how punctual the tenant was with rent payments and whether they took care of the property adequately. A tenant reference check is a great indicator of how a prospective tenant will behave.
Tenant referencing will also verify a potential tenant's employment status. This can help ensure that the tenant has a stable job and is likely to be able to afford rent payments. It can also give you an idea of how long the tenant has been employed at their current job and whether they are likely to stay in their current position for a while.
If you are renting to student tenants then your letting agent will usually ask a parent to be a guarantor for the property, this means that they will be responsible for paying if the tenant fails to.
The dangers of not carrying out tenant referencing
One of the dangers of not performing a credit check or going through the tenant referencing process is that you may end up renting your property to a bad tenant. This can lead to a number of problems, including missed rent payments, property damage, and even eviction. Bad tenants can also be a huge hassle and cause a lot of stress for landlords and property managers.
In the unfortunate situation where you need to evict someone, this can take a very long time and can mean loss of earnings through rental income during this time. That's why it's so important to go through the tenant referencing process which can help avoid any issues with prospective tenants.
Another danger of not using a tenant referencing company is that you may miss out on some great prospective tenants. The tenant referencing process is there to conduct a thorough background check on all potential tenants, if you haven't done this and have an unsuitable tenant in place then you are missing out on prospective tenants that may well have stayed in the property longer term.
If you are working with a letting agent then they will usually have a trusted tenant referencing process and company that they can recommend. If not and you are doing this yourself as a landlord, they you will need to source a company to take on the referencing process on your behalf. You may also want to study the tenant fees act and understand the laws surrounding landlords, we always advise speaking to a solicitor to get a tenancy agreement checked if you are preparing this yourself and always make sure that contact is made with any previous landlords, a prospective tenant reference is incredibly useful.
How to choose the right company
There are a few factors that you should take into account. The first is the company's reputation. You should research the company to make sure that it has a good reputation and that it is known for providing quality services.
The second factor to consider is the company's experience. The company should have a lot of experience in conducting tenant references and should be able to provide you with accurate information about the potential tenants.
The third factor is the cost of the services. Make sure that you are getting good value for your money and that the company is charging a fair price for its services.
Lastly, you should also consider the company's customer service. The company should be responsive and should be able to answer all of your questions. It should also be easy to contact the company if you have any problems or concerns.
If you're looking for peace of mind and want to be sure that your tenant is fully referenced, then using a referencing company is the best way forward. Make sure you choose a reputable company with good reviews so that you can be confident in their service.
There are other things you can do to protect yourself as a landlord, there are a variety of different insurance products that can protect you against things like non payment of rent. If you want to find out more about this, take a look here.