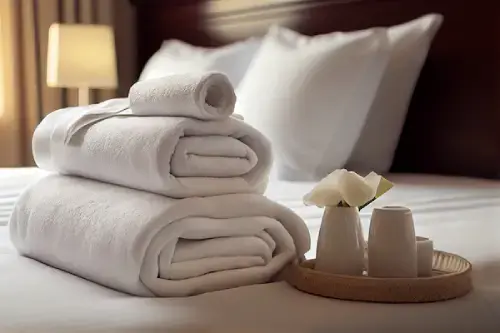 The serviced accommodation market has been growing rapidly in the UK in recent years. With the increasing popularity of short-term rentals and the rise of platforms like Airbnb, more people are considering turning their properties into serviced accommodation for additional income.
As a property owner or operator, it's crucial to ensure that your investment is protected. We will explore the importance of insurance for serviced accommodation in the UK and discuss the key aspects to consider when choosing a suitable insurance policy.
Why is Insurance Important for Serviced Accommodation?
Legal compliance:

As a serviced accommodation provider, you must adhere to various laws and regulations in the UK. One such legal requirement is to have adequate insurance in place to protect both your property and your guests. Failing to do so may lead to fines or legal action.

Financial protection:

Insurance provides a safety net for your investment in case of unforeseen events, such as property damage or loss. This ensures that you have the financial means to repair or replace your property and maintain your business operations.

Guest protection:

Ensuring that your guests are well-protected during their stay is crucial for maintaining a positive reputation in the serviced accommodation industry. Insurance can cover accidents or injuries that may occur on your property, providing peace of mind to both you and your guests.

Business continuity:

Insurance can help maintain your business's continuity by providing coverage for loss of income or additional expenses incurred due to unforeseen circumstances, such as a fire or flood.
Key Aspects to Consider when Choosing Insurance for Serviced Accommodation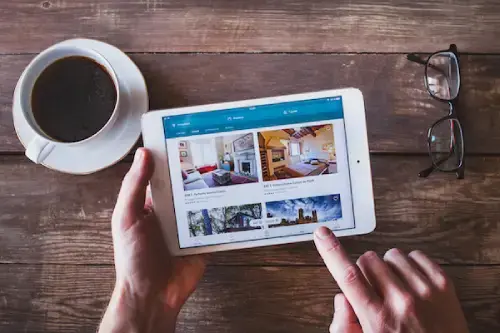 Property coverage
The primary focus of any insurance policy should be to provide comprehensive coverage for your property. This includes the building itself, as well as the contents within it, such as furniture, appliances, and other fixtures. Make sure to assess the value of your property and its contents accurately to ensure you have adequate coverage in case of damage or loss.
Public and employer's liability
As a serviced accommodation provider, you may be held liable for accidents or injuries that occur on your property. Public liability insurance can cover claims arising from injuries to guests or damage to their belongings. If you employ staff, such as cleaners or receptionists, you'll also need employer's liability insurance to cover potential claims from employees who suffer injuries or illnesses related to their work.
Business interruption
Business interruption insurance can help you recover lost income and cover additional expenses if your serviced accommodation is rendered uninhabitable due to an insured event, such as a fire or flood. This can be crucial in ensuring that your business can survive during unexpected disruptions.
Legal expenses
Legal disputes can be costly and time-consuming. Legal expenses insurance can provide coverage for the costs associated with legal proceedings, such as solicitor fees, court costs, and expert witness fees. This can be particularly important if you face disputes with guests, employees, or other third parties.
Specialised coverage
Depending on the nature of your serviced accommodation, you may require specialized coverage for specific risks. For example, if you offer additional services like a spa or gym, you might need additional coverage for those facilities. Make sure to discuss your unique needs with your insurance provider to ensure you have the appropriate coverage.
Flexibility
The serviced accommodation industry can be dynamic, with fluctuating occupancy rates and changing customer needs. It's essential to choose an insurance policy that offers flexibility, such as the ability to adjust coverage levels, add or remove additional coverages, or easily update your policy as your business evolves.
Reputable insurer
It's crucial to choose an insurance provider with a strong reputation and financial stability. Look for insurers with a history of providing excellent service and prompt claim settlements. Read reviews from other serviced accommodation providers to get a better understanding of their experiences with different insurers.
Competitive pricing
While it's important not to compromise on coverage, it's equally vital to ensure that you're getting the best value for your money. Obtain quotes from multiple insurers and compare their offerings to determine which policy provides the most comprehensive coverage at the best price.
Insurance for serviced accommodation in the UK is an essential aspect of running a successful and legally compliant business. By understanding the key aspects to consider when choosing an insurance policy and selecting a reputable provider, you can protect your investment, guests, and employees, while ensuring the continuity of your business in the face of unforeseen challenges.
By working with Goldcrest Insurance, we do all of the research for you and prepare a number of insurance options for you to compare. We can answer all of your questions so that you'll be well-equipped to make an informed decision that meets your unique needs and safeguards your serviced accommodation venture.