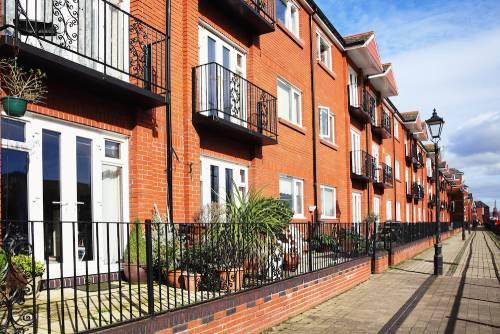 If you are a property owner with a rental property or are thinking about starting to invest in property to rent out, then you will need landlord insurance. You will also need to consider the categories of landlord insurance cover that you need. This will depend on the type of property that you have as there are different considerations for the various categories.
These are the main different property types with regard to landlord insurance:
Standard Buy To Let Property
Houses of Multiple Occupation (HMOs)
Multi Let
Serviced Accommodation
Rent to rent
Each of these various types of properties will have different landlords insurance requirements in order to ensure you are sufficiently covered for all risks.
Let's look at what you need to take into account for each of the different property types when it comes to taking out a landlord insurance policy.
Standard Buy to Let Property Insurance
Landlords who let their properties to tenants need specialist insurance policies that are different from home insurance for owner-occupied homes. A standard household home insurance policy will not provide the protection you need if something goes wrong and you have to make a claim.
Buy to let property insurance is designed specifically for landlords, whether they are individuals or businesses such as property development companies.
The most important thing when considering a buy to let insurance policy is how much buildings insurance coverage you have for your building. You should preferably consider what it would cost to cover rebuilding from scratch in the event of a fire or natural disaster, as well as replacing lost rental income to keep you going in the meantime.
As well as loss of rental income and landlord buildings insurance, you can also add other optional benefits. Some examples of these include alternative accommodation costs, landlord contents insurance (if you have furnished the property), contributions towards alternative accommodation for your tenants, legal protection, rent guarantee insurance and public and property owner's legal liability cover in case anyone injures themselves in the property.
These can provide you with extra peace of mind that your finances and tenants are taken care of in the event of an accident or disaster.
Landlords Insurance for HMOs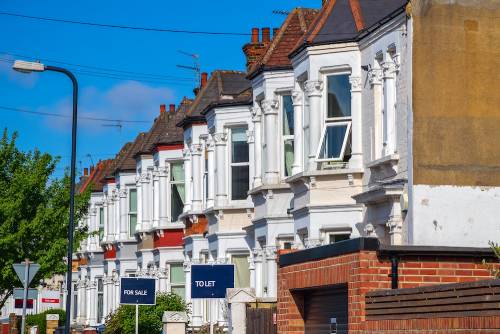 As many HMO (houses of multiple occupation) properties are considered a higher insurance risk, specialist HMO Insurance is critical for landlords of these types of rented property.
When compared to a standard landlord, your liabilities, obligations and requirements change significantly if you own a house of multiple occupation. This is why it's important to speak to an insurer who can tender the market and approach specialist underwriters to tailor their quotations to meet your needs the relevant regulations.
Each Local Authority has different requirements when it comes to this kind of property, so it's important to be aware of your own Local Authority's regulations. This is an area that has become more regulated in recent years, so it is worth speaking to your local council if you have any questions.
When considering an HMO insurance policy, it is important to think about how much the building is covered for and consider what it would cost to cover rebuilding from scratch in the event of a fire or natural disaster, as well as loss of rent in the meantime. You can then factor this into your buildings insurance and rent guarantee cover.
Multi Let Insurance
A Multi-let is like a smaller version of a HMO. It's where a property is rented out to multiple people, but has less rooms or is not classed as a HMO for some other reason.
Similarly, that's why you need to have specific insurance cover that includes everything you need as a landlord of this type of property. They can be a more attractive prospect than a HMO as they come with less regulation. But they can also be less lucrative from a yield point of view.
It is worth checking before taking out landlords' insurance on a multi-let that the insurance broker you are working with is used to dealing with this type of property and can advise on the right type of cover for you.
Landlord Insurance for Serviced Accommodation
If you own and run serviced accommodation, it's important to have some form of coverage in place to protect you against the various risks faced.
While you may have other forms of landlord insurance in place, serviced accommodation may not always be properly covered, which is why you should consider a specialist landlord insurance policy for this type of property. Specialist serviced accommodation insurance can provide you with all the cover you need for this type of property investment.
The risks you face could include coverage for repairs following a fire or natural disaster, contents cover for accidental or malicious damage or stolen contents, so it's always advisable to speak to an insurance broker that is familiar with this type of scenario to ensure you get the right cover for your individual situation.
Serviced accommodation landlord insurance should be customised to the type of accommodation, whether that is an individual house or an entire building being rented out.
Rent to Rent Landlord Insurance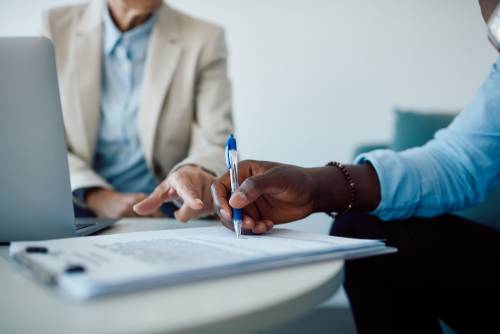 A rent to rent landlord insurance policy should provide you with cover for several different areas. In effect, you sit between the tenant and landlord, so you need to ensure you are protected both ways.
This is why you should speak to an Insurance Broker that can advise on the right insurance cover for you. You need to feel happy that the risk of either the tenant or landlord causing issues is adequately covered so that you do not suffer a financial loss.
Choose Your Landlord Insurance Policy Wisely
We hope this helps clarify what types of landlord insurance cover you might need for your rental properties. It is important to choose your rented property insurance wisely.
Always compare landlord insurance policy cover with your individual requirements based on the type of property or buildings you are renting out.
This will help to make sure that you are sufficiently protected in all eventualities and give you the peace of mind you need as a rental property owner.