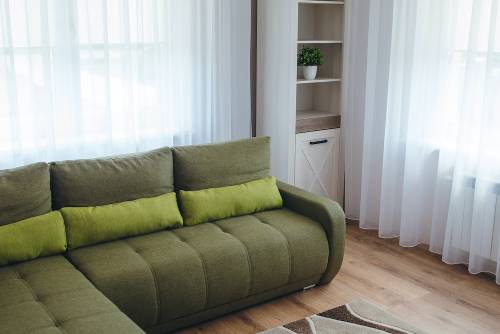 If you own and run serviced accommodation, it could be important to have some form of coverage in place to protect you against the various risks faced. At Goldcrest Insurance, we are able to provide you with the specialist coverage that you need.
It's possible that you may have other forms of property owner insurance in place. Serviced accommodation may not always be covered by these types of schemes, which is why specialist insurance could be worth investing in.
What is serviced accommodation?
Serviced accommodation refers to any room, apartment or building that you may rent out to guests on a nightly basis. It could include a holiday home that you rent out to guests when not in use or a room in your home that you rent out to guests. The types of guest houses found on Airbnb are classic examples of serviced accommodation.
It is different to a hotel or a B&B in which you are renting out multiple rooms, usually as a main source of income. It's also different to buy-to-let property in which tenants stay for much longer periods, living in the property rather than acting as a guest.
Will landlord's liability insurance cover me?
In most cases, landlord's liability insurance will not cover you for this type of accommodation. Such insurance generally only applies to properties in which occupiers have tenancy contracts. The types of occupiers that stay in serviced accommodation generally only stay on a nightly basis – unless you decide to take on a guest as a long-term tenant, landlord's liability insurance will not be appropriate.
Am I covered by home insurance?
If you're renting out a room or outhouse within your home to guests, you could find certain disasters are not covered by your home insurance. Some home insurance schemes may be able to provide limited cover for rooms containing 'lodgers' – but serviced accommodation guests are unlikely to be classed as lodgers.
How our serviced accommodation insurance can help
Our serviced accommodation insurance can help to provide all the cover you need for this niche form of property investment. We will help identify the unique risks that you are likely to face so that you can be protected. This could include coverage for repairs following a fire or natural disaster, coverage for damaged or stolen contents and public liability insurance. Serviced accommodation can come in all shapes and forms, so it's important to personalise coverage to the type of accommodation whether it be a single room in your house or an entire building that you're renting out.
With guests constantly coming and going, serviced accommodation can have its risks – and these risks shouldn't be ignored. Having serviced accommodation insurance in place can help you to rest easy knowing that you are able to pay for any compensation or reparations necessary in the event of a disaster.
To find out more about the coverage that we can offer you, don't hesitate to contact us. Our knowledgeable staff are happy to answer any questions that you may have.