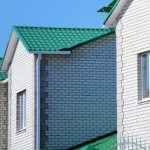 When you property portfolio falls due for renewal, it never hurts to try us – there are two out comes that you can expect when approaching us:
1) Worst case scenario, we cannot beat your quotation to which you feel secure that you have a competitive premium – in return we pass on some advice and diaries to speak with you next year subject to your approval.
2) Best case scenario, we beat your renewal invite with a good provider and you make a saving by return.
We value and appreciate loyalty, however if you ever feel your broker is becoming complacent or your premiums seem to be increasing every year, then the team at Goldcrest are happy to assist.
Here's a case study for fuel for thought – one of our property account handlers received an enquiry via an associate of his; a landlord with 15 properties, paying around £39,000 for her portfolio every year.
The referred client had been with her existing broker for the best part of 25 years – the story goes, she took her policy out with a local brokerage when she first acquired her properties, eventually that broker was taken over by another brokerage, then the purchasing broker was taken over by another firm, and then finally the latter was acquired by a well-known intermediary.  The client wasn't a fan of this intermediary but persevered with them over the years none the less.
During the longevity of her policy, the client had only ever made 4 claims (in 25 years), 1 for subsidence 20 years ago, subsidence again 15 years ago; one fire claim 7 years ago and one subsidence claim 5 years ago – so a varied risk, not troubled with problems, but by no means the cleanest.
The holding intermediary informed the client of her renewal date just 10 days before claiming that the late notification was due to them shopping around looking for alternative quotations.  Upon speaking with the client, we took down various details of the 15 properties tendered our markets and received responses within 24 hours.
Within 4 days we had received cheaper quotations from 3 A rated insurers for all 15 properties at £22,000!  Naturally we acquired this client, saving her a massive £17,000.
So if you're looking for alternative quotations on your property portfolio insurance renewal, ask yourself, what is really the worst that can happen?