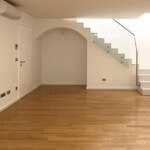 There can be several reasons you may need to insure your property whilst unoccupied; it could be undergoing sale; going through probate; undergoing works or evening undergoing purchase – these reasons can leave you red in the face when searching for insurance quotations as insuring vacant properties can be extremely costly!
When looking for costings for the insurance on your unoccupied property it's pivotal to be aware that any initial coverage provided will be subject to reduced perils, more notably, the initial 4 perils you will be covered for are Fire, Lightning, Earthquake & Aircraft; referred to insurance as FLEA cover (or in some cases FLEE = Fire, Lightning, Earthquake & Explosion).
This doesn't offer you a lot of scope for coverage with acquiring the property; with the more likely of the 4 to ever arise being Fire; but realistically on what circumstances? So when enquiring, be sure to ask for costing for coverage of a wider scope.
Though there are additional covers available to your vacant property, if it is having works carried out to it, such as structure alteration, then these additional covers will not be available to you – insurers will endorse any policy with works being carried out requesting that the contractor employed to do the works must have the relevant Public Liability, Contractors All Risk and JCT insurance policy in place where applicable.
Back to the additional covers that ARE available to you, should it not fall within the above, are as follows:
Storm damage, Flood, Escape of water & oil, Collision, Riot, Subsidence, Theft & Attempted Theft, & Persons Acting Maliciously – most insurers package these over into different levels; with the initial level after FLEA consisting of a few additional perils, and the other level consisting of all the additional perils; the more cover required, the higher the premium of course.
It's also important to be aware of returned premiums/refunds when cancelling your unoccupied property insurance policy; in most cases the underwriters will only give short period returns on vacant properties – what this means to you is; most policies you will receive a pro-rota refund when you cancel, meaning that you will only be charged for the amount of time you have been on covered, but with short period returns the cancellation charges are for heavier – it's always best to ask what charges are applicable to you if you sell the property and need to cancel. Fortunately, we can source terms for unoccupied properties with pro rota cancellation terms.
If this advice was useful to you; why not give our property team a call to quote for your unoccupied property insurance needs?