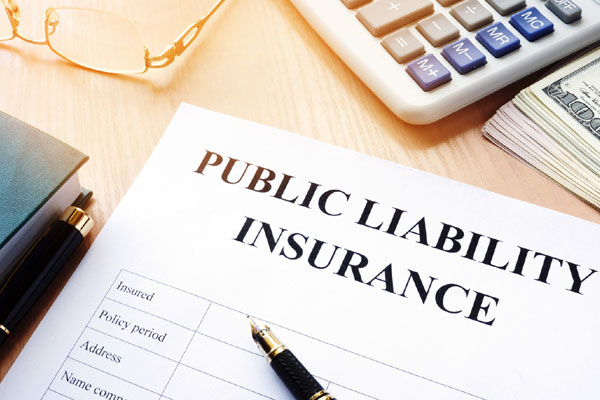 One of the biggest questions that any business owner will need to consider is whether or not to take out any public liability insurance. Unlike some other forms of business insurance, public liability cover isn't a legal obligation in the UK so it's up to the business owner as to whether they take out a policy or not.
Do you think that it is worth getting some public liability insurance for your own company? If you can't quite decide, then hopefully this blog post will help you see whether or not it would be best for your firm.
What Does Public Liability Insurance Cover?
First of all, let's think about what exactly public liability insurance covers. It basically covers you if someone who is not employed by your company were to be injured or their property or belongings damaged through the fault of your firm. If you are ever taken to court because of one of these kinds of events, then the public liability insurance will also cover any legal fees or payouts that you need to pay.
Which Trades Will Benefit From Public Liability Insurance Cover?
It is highly advisable that any firm that has regular contact with members of the public take out this kind of insurance. Insurance providers also recommend that businesses that often have customers or clients onsite or in their business's office should also take out some form of cover as well.
These are the kinds of trades that normally need some form of public liability insurance:
Electricians
Builders
Gardeners
Carpenters
Plumbers
Painters and Decorators
Shop Owners
Of course, this isn't a complete and exhaustive list – even if your type of company isn't mentioned, there is still a chance that you will need to take out some public liability insurance.
How Complete Do I Need My Public Liability Insurance To Be?
If you do decide to take out public liability insurance, you will need to decide how complete you want your cover to be. As every business is unique, there is no set answer to this question, and you will need to think about a number of different factors when working out how much cover to take out. Here are a few points that business owners will need to take into consideration.
Is it likely that your business might cause injury to someone or damage to something?
Do you or your employees regularly come face to face with customers, clients or the general public?
Have your clients asked you to take out public liability insurance before you start to work on their projects?
Do the trade bodies that you are associated with require you to have this form of insurance?
Would you be able to pay legal fees and any damages without having public liability insurance to fall back on?
There is certainly a lot to think about when it comes to taking out public liability insurance for your firm. Hopefully, this blog post will help you make the best decision for your own company.