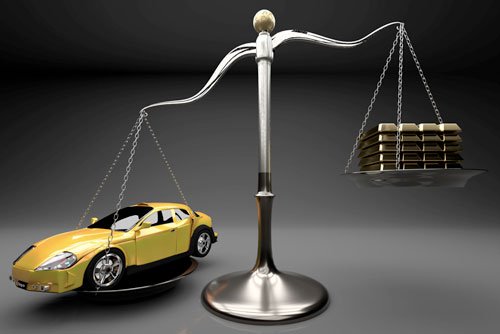 The last time you took out an insurance policy, you might have noticed in the small print that the policy did not cover certain valuable things. That's probably because you were taking out a standard insurance policy as opposed to some high net worth cover.
In this blog post, we will go over what you need to know about high net worth insurance to make sure that you are using it for the right kinds of items.
What Is High Net Worth Insurance?
First of all, let's take a look at what high net worth insurance actually is. Rather than being a type of policy, this is an umbrella term that covers lots of different types of insurance cover. For instance, you can find home cover and car insurance policies that will fall into the high net worth category.
Simply put, this kind of insurance covers very high value items, from large houses and expensive sports cars. High-end jewellery and collectible antiques usually need to be covered by these kinds of policies as well. These are all belongings and assets that need a lot more protection than what a regular type of insurance policy could give to them. Not only do individual items sometimes need to be covered by this kind of insurance, but some people who are in the public eye or have very generous salaries can also take policies out to cover their income.
How Is It Different To Standard Insurance Policies?
The main way in which high net worth insurance is different to regular policies is that it is able to cover and protect items of very high value. For instance, regular home content insurance might not be able to cover valuable items that are worth over a certain amount. However, if you take out some high net worth cover, then you can have peace of mind knowing any expensive watches, jewellery, or home tech will be fully covered.
Some standard policies will also only pay out a percentage of an item's worth. This isn't the case with high net worth cover, and it will pay out the full value of any item or belonging that is lost, broken, or stolen.
What Do People Usually Use High Net Worth Insurance For?
There are a variety of things that people take out high net worth insurance for. As previously mentioned, expensive houses and cars are usually covered by these types of policies, as are valuable jewellery and antiques. Here's a quick list of some other things that are commonly protected by this kind of insurance.
Fine arts
Overseas properties
Celebrities and professional sportspeople
Extensive personal and business travel
High profile occupations
Kidnap and ransom
High value home contents and tech
So, whether you do decide to take out some high net worth insurance cover will largely depend on the value of the item that you want protected. The more expensive it is, then the more likely that this type of insurance policy will be perfect for your needs. Still have questions, then take a look here for further information.