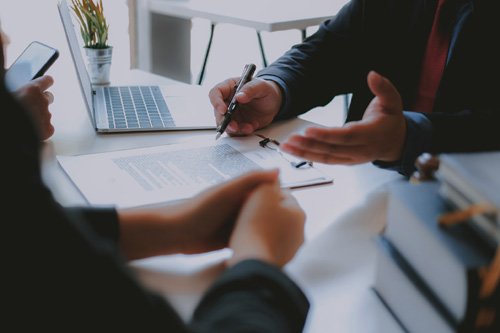 Choosing an independent insurance broker always makes sense when you're looking to buy insurance. If they're not independent, they have no incentive to present you with the best possible range of options. If you want to save money and you want the best possible insurance policy that's able to meet your needs going forward, it really does make sense to head to an insurance broker.
But why? We're now going to look at some of the most important benefits of using an insurance broker when the time comes for you to buy insurance. So, read on to find out more.
They Work for You Not Insurance Companies
It's important to remember that insurance brokers work for you and not for the companies that provide the policies. This is what makes them different and it's why you can trust them more than you'll ever be able to trust any individual company that's trying to sell you things. They have nothing to gain from lying to you and that's obviously important.
Reveal More Choices
Insurance brokers present you with a range of insurance options that best meet your needs. They can and will reveal insurance policy choices to you that you would never have found if you were searching by yourself. Their industry knowledge and understanding of how to track down the very best deals makes them the best-positioned people to help you find the right policy. The more policies you have to choose from, the better it is for you.
Save Money
This is perhaps the most important benefit of them all. No one enjoys throwing money away on things like insurance. You want the best deal for you, and you want to pay as little as possible for your insurance policies. That's the way it is for everyone, so why not make it happen? It's more than possible to save money with a broker because it's their job to find the best prices.
They're Usually Very Experienced
When you work with an insurance broker, you'll usually be working with someone who has loads of experience. People tend to become brokers later in their careers when they already have other experience in the industry. You can use that to your advantage when you're looking to secure the best possible insurance deals. Let their experience guide you.
It'll be Private and Confidential
Insurance brokers have to take your privacy and confidentiality seriously. This means you'll feel able to discuss your personal insurance needs with them in a detailed way without having to worry about any of your private information being shared. For many people, that's a pretty big deal and shouldn't be overlooked because it's important.
There are lots of amazing benefits that come with choosing an insurance broker to help you find the best insurance policy out there. Make the most of the benefits we've discussed and don't live with regrets regarding your insurance policies. You'll find the insurance you need and get the best possible deal.