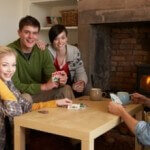 Why is HMO Insurance so difficult to get a quote for? Does it seem that the majority of insurers just turn you away and that there are hardly any insurers out there who will cover your bricks and mortar.
Goldcrest have worked hard over the years to get tailor made products in place to help with the cause for the HMO landlords insurance. We have a great scheme in place with an A rated insurer who cover all the needs of the landlords. If this scheme cannot compete for whatever reason then we have our back up companies who 99 % of the times come up trumps.
We look at each case as an individual risks .. not like a search engine where you will be put through the system and then a premium with not much information shall be churned out.
It is important the insurers you use for your HMO property insurance are fully aware of what they are taking on. At Goldcrest even if we were based on a comparison sites, we would still ensure that the policy sold would be the best product possible for the client.
Are you covered for the likes of loss of rent which will cover you for any business interruption you have, if say the premises was to burn down or there was to be a flood. In this event the tenants would have to re-homed .. if you were not covered for this your financial bill could escalate into the thousands. We offer a standard 20% loss of rent for every policy sold and this can be increased to 30%. We can offer loss of rent cover over 12, 24, or 36 months.
Another area all insurers do not cover whilst trying to give you cheap HMO insurance is public liability insurance .. our standard level of cover for this is 2 million and then 5 million and then if necessary 10 million.
On-line insurers will leave this out as to make their premiums look cheaper .. HMO quotes should not be done like this as the landlord for this nature of risk needs to be as comprehensively covered as possible.
So HMO Insurance is a tough risk to place by insurers and many clients are tempted into taking shorts cuts .. but with us when you want insurance for my HMO property .. we are just as competitive but with better cover and better insurers.