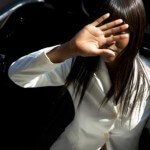 Being in the public eye can make life a lot more difficult to sort out the normal things in life, such as insurance – many of your "mainstream" insurers will not provide you with a quotation due to your occupation being too much of a high risk.
At Goldcrest we have been providing quotations for those in high profile occupations for over 30 years, and have the relevant agencies in place to provide first class coverage to all your needs; whether you be a professional footballer, a singer in a pop band or model, these are not a problem for us.
We appreciate it is all well and good for a broker to say they can provide the relevant cover, but it's useless if the product being offered isn't up to scratch.  The two main insurance products we offer for clients in more high profile occupations are Home and Car, and in many cases we are able to combine the motor and property insurance into one manageable policy.
Key benefits for our home insurance policies are (depending on your limit of cover required):
All risks cover for buildings as standard.
Costs of alternative accommodation paid for up to 5 years available.
Worldwide all risks cover for contents, including damage by domestic pets available.
High single article limits of £7,500 for jewellery and watches and £15,000 for art and antiques limits the items that have been specified – this limits vary upon insurer
Numerous other policy benefits that you would expect from a high net worth policy, including cover for memorial stones.
Family Legal Protection up to £50,000
Emergency Property Assistance provides emergency repair for essential services by approved tradesmen.
Up to £50,000 for victims of identity fraud.
Key benefits for our motor insurance policies (depending on your limit of cover required):
Agreed value available.  This is the amount we will pay in the event of a total loss with no deduction for excess.
Generous driving entitlement available. With the facility for anyone who does not reside with you and is over the age of 30 is insured to drive your car.
Like-for-like courtesy vehicle in the event of any loss available.
Full UK and European breakdown insurance including home start for named drivers which includes rented or borrowed vehicles.
24-month new car replacement facility available
We also appreciate that with your busy and hectic lifestyle it is not always possible to arrange the insurances yourself, and you may require your PA or agent to source these for you, which we are more than happy to deal with subject to your permission, and do this with many of our clients.
So if this is of interest to you, contact our mid to high net worth department today.