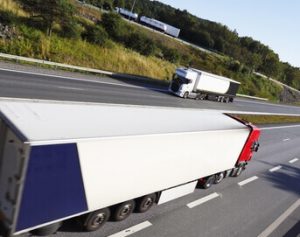 Acquiring a competitive haulage or truck fleet insurance quote for a Haulage company can often be a daunting task, not only is it an extremely time consuming chore, with premiums often being unbelievably expensive, but often companies will be delivered with the fatal words: No quote available or quote denied.
However at Goldcrest Insurance we have access to all the leading insurers including Lloyd's as well as specialist schemes allowing us to source the cheapest quote, quickly and efficiently to meet each of your desired requirements.
Call Now To Speak To One
Of Our Friendly Staff
All our Quotes are tailor made to get you the best cover. Call now for a customised one minute quote.
Get a Quote
Speak to one of our team today and we'll find you the best quote on the market
Why Use Goldcrest for Haulage Insurance?
With extensive knowledge and exclusive schemes only available to us (due to our ever blossoming relationship with A-rated insurers) we are able aid haulage companies, saving them both time and money by providing the best available rates.
With the economy become ever more arduous due to rising fuel prices and escalating insurance costs many hauliers' margins are under extreme pressure. Yet, at Goldcrest we thrive off such pressure, proffering the market and negotiating the best insurance cover on your behalf, in order to provide your business with reduced insurance premiums which in turn will help to diminish some of your overheads.
'Any driver' policies can help maximise your business and vehicle efficiency, often for only a small uplift on your premium but allowing you to maximise efficiency and flexibility. We provide 3 different "any driver" policies; any driver over 21, any driver over 25 and any driver over 30. This will give your company more flexibility allowing you to cover most or all of your staff on any of your business vehicles.
In addition to this, our account handlers will offer you free haulage fleet management services throughout the life of your policy – maximising your business effectiveness, saving costs and freeing up your time to concentrate on your core business.
Our team deal with Hauliers just like yours every day and specialise in the fleet insurance market – we know where the best rates are at any given time, so to ensure your policy has all the protection and benefits that your business requires; don't hesitate and call Goldcrest Insurance.
If you are a haulage company with over 4 vehicles call Goldcrest today for a free quote