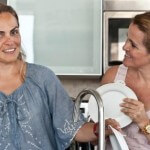 We recently launched our exclusive HMO property owner's insurance scheme at the beginning of the year, underwritten by one of the largest insurers in the country, and the response has been phenomenal.
Over the last 24 months Goldcrest really increased its stature within the HMO Insurance market, and thought it prudent to team up with a reputable insurer to streamline all the business enquiries that come in.
What does this mean for new and existing customers?
What you're getting is a Goldcrest branded product, underwritten by a market specialist, so what this entails is immediate documentation; quotations done over the phone in a matter of minutes from a product that's been developed to be the market leader in HMO property premiums.
These rates can only be obtained from Goldcrest Insurance.
For more details, copy of the policy wording, or even a quotation, contact our HMO team today.
We understand looking around for alternative quotations can be a hassle; even if your current insurance provider covers your HMO property and all you're paying seems competitive, why not simply test the water to ensure you couldn't save yourself some money – we even offer discount on multiple properties.
As this new HMO insurance product is run in house (our house!) quotations, as stated take a matter of minutes, so even if you were discouraged from looking around for alternative quotations from previous experiences (with some providers not even knowing what an "HMO" property is) our quotation process is quick enough not to cause you any unwanted waiting time.
So for your HMO property insurance needs, contact Goldcrest Insurance today to see if we can save you some money on your existing insurance premiums.