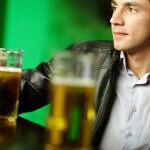 If you're looking for cover for your Public house, we have an array of policies available that provide the ideal cover for a number of licensed trades such as Public Houses, Wine Bars, Members' Clubs, Political Clubs, Snooker & Pool Halls, Social Clubs, Sports Clubs and Working Men's Clubs, offering tailored policies to meet your requirements – cover can be extended to include key optional extensions including Children's Outdoor Play Areas, Outside Catering extension and Legal Expenses.
Unlike some providers you are likely to encounter, we are not bound to one provider, so when you contact Goldcrest to quote on the insurance for your Pub, you can be safe in the knowledge that our team will carry out a full market tender, with detailing of each provider's rate should you prefer.
We are experienced in the public house insurance industry and have experienced staff who can assist you with any questions you may have on your current or new policy.
So when approaching Goldcrest, you can a drink on us! With the money we save you on the insurance for your Pub!
Standard Coverage available includes:
Stock cover
Contents cover
Business Interruption
Money
Goods in Transit
Book Debts
Frozen Food
Employer's Liability
Public & Products Liability
Optional Extensions available:
Legal Expenses
Buildings cover
Glass, Canopies and Signs up to a limit of £10,000
Household Goods up to a limit of £100,000
Loss of Licence
All Risks – UK or Worldwide
Accidental Damage to buildings and/or contents can be included
Liability cover for Children's Outdoor Play Areas available
Outside Caterers extension
Terrorism