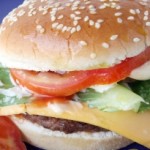 We all love convenient food!
Going to see your supported team on match day, feeling a bit peckish and popping to the burger van outside the turnstiles for a quick bite before or even after the game is total convenience.
OR how about when you attend a festival, music, fireworks, or evening sporting, there is a monopoly board of selection for all the different catering outlets for, again, our stomach's leisure and convenience.
So if you are the cuisine messiah that provides this convenience to our nation, you cannot be faulted in being slightly disgruntled that obtaining the correct insurance is not as convenient as you make customers' yearning for on the go food.
We have a lot of clients who own catering vans or catering trailers who had complained in the past that obtaining the appropriate insurance was such a burden. "Endorsements here" "exclusions there" customers tell us, and on one case we even heard a client who had obtained a policy to cover his catering van, but wouldn't cover whilst in motion (ie. On the road) even though they had declared it is in fact a built-in catering van!
We don't provide such endorsements or exclusions. Like all our policies, we try to make things as hassle free as possible.
The insurers we deal with are only those who are specialists in the catering industry to ensure your business is covered as well as any over.
Covering stock, liability, fixed and non-fixed goods is easy as delicious match day pie. Many of our insurers give discounts if you are a current member of the Nationwide Caterers Association or have obtained a diploma in mobile catering as advertised in the NCASS website – so if your catering insurance is not satisfying your insurance appetite, perhaps you should contact a broker who cooks up the right policies.
At Goldcrest, we're saving the nation; making sure those of you who trade from a catering van or catering trailer, have the correct insurance to keep our bellies full, and our food convenient.