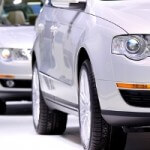 Any company that owns a number of vehicles needs to consider investing in fleet insurance. It is basically an insurance plan for more than one vehicle, and there are a number of benefits to be had with opting for this kind of plan as opposed to individually insuring each vehicle.
Easy To Manage
Running a business is a time consuming pursuit which means that organising your different activities as much as you can will only free up more much needed time. Fleet insurance takes less time out of your day because it is easier to manage than many different insurance plans.
Furthermore, you can manage different vehicles under the same plan. The calculation for your insurance costs might be more complicated but once you get going the management of the plan is straightforward.
Insurance For Any Driver
If you have company cars that different drivers use on a daily basis then it can be a nightmare sorting out the insurance. However, with fleet insurance each vehicle can be insured regardless of what driver you put into those cars. This very flexible approach to insuring vehicles saves a lot of time because when you hire and fire people you do not need to make amendments to the insurance plan.
Although, for some fleet insurance plans you will need to name the drivers that will be using your vehicles as the selected drivers will be used in the calculation of the insurance coverage plan.
Types Of Coverage Available
Most fleet insurance companies will limit you to the different types of coverage that you can get and this can include: breakdown assistance, public liability, fire and theft, and comprehensive. Getting a comprehensive insurance plan gives you the peace of mind that you will get a payout no matter the type of damage your car receives. Goldcrest offer a number of solutions to make sure you get the right fleet insurance for you.