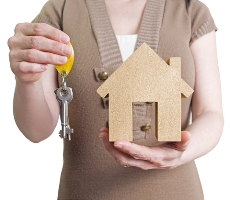 Are you a property management company looking to work with an insurance brokerage to refer business to and take a share of the commission earned?
At Goldcrest we have been working with property managing agents up and down the nation for well over 30 years for their client's various property requirements.
Being a responsible property managing agent, not only are you looking for the smoothness in transaction between agent and broker, but also ensuring that your client has the most competitive insurance in place covering all the required perils.
When dealing with managing agents we are flexible with our commission terms, we can work with property managing agents on a case by case basis or forward monthly monies accrued.
For more information on becoming an introducer with Goldcrest, contact our property management team on 02084407400 or [email protected]
Call Now To Speak To One
Of Our Friendly Staff
All our Quotes are tailor made to get you the best cover. Call now for a customised one minute quote.
Get a Quote
Speak to one of our team today and we'll find you the best quote on the market
Why chose Goldcrest for your clients?
Finding a broker to work with is the easy part, many insurance brokers will jump at the opportunity to deal with a managing agent; large quantities of property at attractive premiums – it's a no brainer.
But how do you know you are getting real value from this partnership? At Goldcrest, we are extremely flexible with our accommodation of risks – the insurers we have built up large accounts with have huge appetites for variations of property requirements, whether they be standard lets, Blocks of flats, HMO properties (we have our own in house scheme for these properties), commercial lets, commercial conversions, subsidence history, flood history, bad claims experience, tenant variation, etc. – we can accommodate all property requirements at competitive premiums.
So if you're a property management company looking to test to waters elsewhere, we'll happily provide indication quotation for any risks you are looking to place.