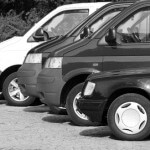 It doesn't matter what type of company you are, from a Joinery to a property management company, as long as you have 2 vehicles or more, then we can obtain mini fleet insurance for you.
We have access to all the best markets in this fields, which will not only guarantee you the best rate but also the best cover as well.  We deal with the likes of Aviva /RSA/Ageas to name a few.  All have served us well over our 40 years of trading and have always given our clients top customer service.
The MINI Fleet Insurance :
Any driver
Any driver 21 years +
Any driver 25 years +
Any driver 30 years +
Benefits from some providers:
Unlimited cover for death or bodily injury of any persons (including passengers)
Loss of or damage to material property up to £20m for cars (£5m all other vehicles)
Stoppage of or interference with transport up to £1m
Replacement locks up to £1,000 in the event of keys being lost or stolen Comprehensive cover
Unlimited 'new for old' cover for the cost of a replacement vehicle within 12 months of first registration
Personal accident – up to £5,000
Medical expenses – up to £200
Personal effects – up to £150
Annual foreign use
Tools – up to £500 on any one claim
Legal assistance plan – up to £50,000 for legal expenses related to the recovery of uninsured losses
Breakdown – available in four options for cars and goods carrying vehicles under 7.5 tonnes GVW
The mini fleet insurance caters for vehicles from 1-15 , but if you have a fleet over 15 vehicles we can also place this on a full fleet insurance product which again offers fantastic savings and cover. The key to a mini fleet insurance policy is that it runs well. By that we mean it must have a good claims history. 1 years claims history is OK, but the real savings for mini fleet insurance kick in when you are able to have a 3 years claims history which is recording a low loss ratio. You present a good mini fleet claims history to an insurance provider and they want to know.  It is a great reflection on your company and your staff and how you look after the vehicles.